New music festival to boost downtown Edmonton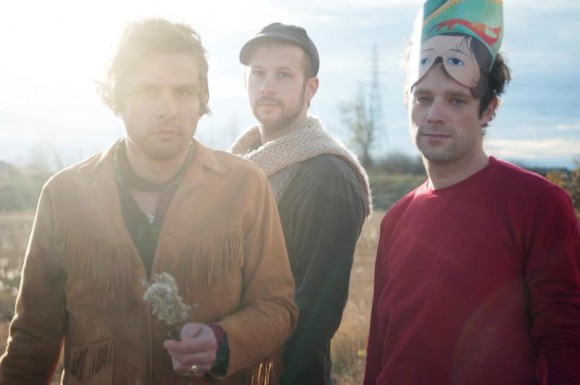 Too many music festivals? Not enough music festivals!
Adding to an already jam-packed slate of events in the area this year is a new one called Up+Downtown Music and Art Festival (UP+DT), happening Oct. 12-13 at venues around downtown Edmonton. Hence the name. That's kind of a novel approach to a multi-venue event, but after years of seeing tumbleweeds blow down Jasper Avenue, it's a welcome addition. Besides, downtown has been looking pretty spiffy lately.
Plants and Animals, Whitehorse, Skratch Bastid and Rae Spoon are just four acts among 50 announced for the inaugural event that will hosted at eight different venues: Bohemia, Brixx Bar and Grill, The Common, Latitude 53 Gallery, McDougall United Church, Mercer Tavern, Stanley Milner Library Theatre and Yellowhead Brewery. All are within walking distance of one another, weather permitting. Most of the remaining bands and DJs, some still to be announced, are from Edmonton.
Festival director Jason Flammia says in a statement, "Our group has quietly been working on this event for nearly 12 months and we are really excited to have an opportunity to contribute to the growing vibrancy of Edmonton's downtown by producing an event outside the traditional summer festival season."
Passes conferring admission to all events are $75 for a limited number of early birds and $80 thereafter and go on sale Saturday at YEG Live.