Less old folk at the folk fest?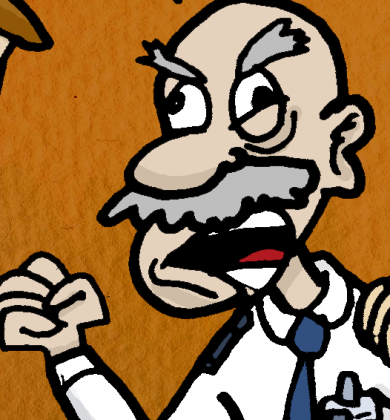 Not only are there a number of hip headliners that should appeal to a "youthful" audience at the Edmonton Folk Music Festival this year, the overall crowd may look a bit more fresh-faced, too.
On top of the the 13,000 or so daily paid tickets that sold out lickety split, 1,000 were set aside for people aged 65 and older, who up to now had been getting a free folk fest ride. In what appears to be an ironic twist, there are LOTS of seniors tickets still available, for only $20 per night each. Those left unsold will not be offered to the general public.
Anyone want to buy some fake IDs?
Folk fest producer Terry Wickham says, "We're not making a big deal about it. If someone comes up who looks 64 we'll let them through, but if there's someone who looks 26 with a false beard, we'll pull them over. Most Canadians are really law abiding anyway. We haven't even told security to check IDs, but they probably will."
To address grumbles that the local geezers, fogeys and fussbudgets were only coming to the folk fest all along because it was free, Wickham says they set the number of seniors tickets high on purpose – at 1,000 per day – "because we didn't want to turn any seniors away who were used to getting in free all these years." The producer had put it out there that any senior who "needed help" should call him personally and he'd see what he could do.
"Do you know how many calls I got?" asks Wickham. "One."
Two free passes later, and the lucky senior is happy.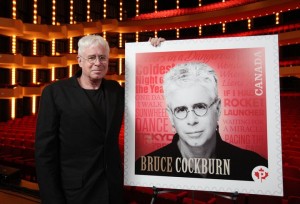 It's not about the money, from either end. Seniors tickets are about 75% sold for the Saturday and Sunday, 65% for Thursday and Friday, Wickham says – and those numbers are actually pretty close to the senior folk fest population seen in previous years. There may be some walk-up, too.
Pretty close. It's bizarre to ponder that available tickets for such a popular event won't be sold to anyone – but that may have more to with the line-up than anything else. Among the headliners are The Head and the Heart, the Avett Brothers, Neko Case and LP – which a lot of old-timers have frankly never heard of. Bruce Cockburn just isn't enough of a retired boomer draw, it seems, even though he's been made into a stamp.
"I did try to go out and get some new headliners on purpose," Wickham says. "If we did manage to get someone like, I don't know, a Bonnie Raitt, or Rod Stewart, something that would really appeal to seniors, then, yeah, there would be probably be more demand for tickets."
Main stage schedule:
Thursday – Delhi 2 Dublin, 6 pm; Ruthie Foster, 7:05 pm; Charles Bradley, 8:20 pm; Feist, 9:45 pm
Friday – Head and the Heart, 9 pm; Neko Case, 10:05 pm; John Butler Trio, 11:25 pm.
Saturday – Steep Canyon Rangers, 2 pm; Fatoumata Diawara, 7:10 pm; Lisa Hannigan, 8:30 pm; LP, 9:45 pm; Bruce Cockburn, 11:10 pm.
Sunday – Havana d'Primera, 2 pm; Avett Brothers, 7:10 pm; Loreena McKennitt, 9:10 pm
(Illustration, top, by Chad Huculak)