Black Sabbath to hit Edmonton in April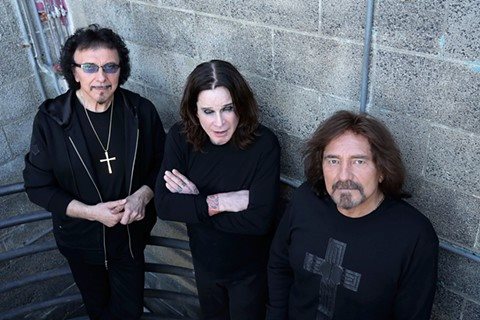 Area metal fans have waited a long time for this – Black Sabbath is coming to Edmonton. With Ozzy!
The date is Tuesday, April 22, 2014, at Rexall Place. Tickets range from $29 to $125 and go on sale on Saturday, Nov. 23 at 10 am at Ticketmaster. Expect the show to sell out, maybe even go into two nights.
You'd be hard pressed to find a metal band with a more illustrious run than "Sabbath," as they are known to their friends, the British band led by Ozzy Osbourne cutting a wide swath through at least five – make that SIX decades, with its distinctive brand of bluesy heavy rock dwelling upon dark topics. Man, has it been that long? It has. Such adventures. The freshly reunited band is touring North America next spring behind its new album, 13 – first studio album in 35 years – whose first single, the agnostic anthem God Is Dead?, earned the distinction of getting added to rotation on both the Bear and K-97 classic rock radio stations. Edmonton is, it has been said, a real "metal" town and Sabbath is the king.