MUSIC PREVIEW: Aoki dokey to eclectic weekend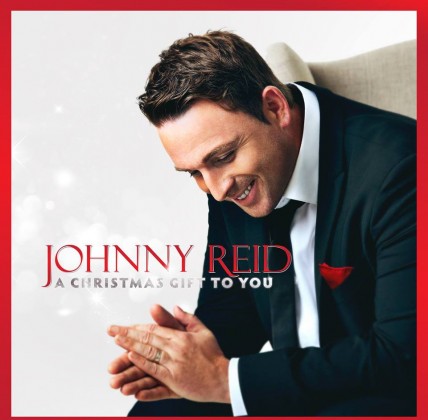 While all eyes are on Rexall Place for Sunday night's performance by the renowned Trent Reznor and Nine Inch Nails, the rest of the weekend promises a little something for everyone. From top electronic with Steve Aoki, to folk-rock with The Stanfields and Chris Carrabba's new project, Twin Forks, all the way to country and alt-country with Johnny Reid and Calgary's Cowpuncher, respectively.
It's great weekend to head for something that pushes your comfort zone just a little bit.
Friday 22
Steve Aoki – Electronic music fans have probably had this date penciled into their calendar for a while, as the acclaimed DJ, musician and businessman (he owns two restaurants and the Dim Mak music label) headlines the "Worlds Of Imagination" tour at the Edmonton Expo Centre. Two of his tracks have charted in Canada, "Livin' My Love" (featuring LMFAO and NERVO) and this year's "A Light That Never Comes" (with Linkin Park). The evening will also feature Borgore, Atlanta rapper Waka Flocka Flame, and Botnek. 8 pm, $60.80 and up.
Stanfields – These Halifax folk-rockers, founded in 2008, released their debut album in 2010, then followed it up with a sensational 2012 album called "Death And Taxes" that won them two prestigious East Coast Music Awards. With Town Heroes, Blackstone, and Anchors North. Pawn Shop, 8 pm, $13.
Twin Forks – More folk-rock can be found over at Avenue Theatre, where this band from the resort city of Boca Raton, Florida, will be titillating an audience with an incredible toe-tapping, guitar-strumming, drum-thumping good time. Its frontman needs no introduction of course – Dashboard Confessional's Chris Carrabba. Apparently back in 2010 he taught himself a different way to play the guitar and tried writing slightly different material in order to get through writer's block, and ta-da, Twin Forks was born. The rest of the quartet includes a bassist, drummer, and mandolinist. The Treasures open. 8 pm, $20.
Nuela Charles – Back from a small tour of Switzerland, his local pop-soul sensation is creating buzz all across this great land of ours with her siren voice and upbeat-soul-funk sound. Club Cabaret at Citadel Theatre, 8 pm (same time Saturday), $20.
Betrayers – This local garage-psych act headlines a bill that includes Vancouver power punks Nervous Talk. Garage punk-popsters Tee Tahs are also scheduled to perform, a band that features musicians whose names everyone will recognize (Renny Wilson and Jessica Jalbert, just to name two)  – and who released their very first single just this week, a joyous surf-punk-pop mix of whirling guitars and drums. Wunderbar, 9 pm.
Saturday 23
Johnny Reid – This Canadian country artist, born in Scotland before moving here at the age of 13, has seen each of his last five albums certified platinum in Canada. Tracks including "Fire It Up" and "Today I'm Going To Change the World". This visit is a Christmas show, behind his latest release, A Christmas Gift to You. Jubilee, 7:30, $42.50 and up, repeats Sunday.
Cowpuncher – Formed in 2009, this Calgary alt-country act recently released their third full-length, entitled "Ghost Notes". The band is known for their high-energy shows, so much so that by the end you may actually feel like you've been punched in the face with a cow. That's with. Not by. Also performing are Fire Next Time, Tallest To Shortest, and Give Em Hell Boys. Pawn Shop, 8 pm, $10.
Sunday 24
Nine Inch Nails – Although in the studio Trent Reznor tends to play all of the instrumentation, on the road that's obviously not possible, so he assembles a talented mix of musicians for the band's tours. The line-up does tend to rotate quite a bit, though two musicians joining him on this tour – Robin Finck and Alessandro Cortini – have been performing as NIN since 2004. Reznor has had remarkable success North of the border, with four No. 1 songs, from "The Day the World Went Away" in 1999, to "The Hand That Feeds" in 2005, to "Every Day Is Exactly the Same" in 2006, and "Survivalism" in 2007. And lest we not forget, in the last few years Reznor has also scored a couple of films – "Social Network" and "Girl With the Dragon Tattoo", and started another project, How To Destroy Angels, with his wife Mariqueen Maandig. Rexall Place, 7:30 pm, $39.50 and up. Read more on Nine Inch Nails HERE.