MUSIC PREVIEW: Old school vs. new school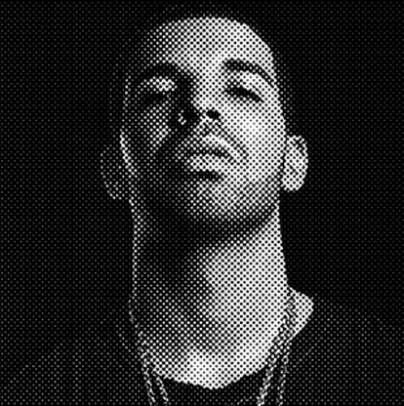 There are a surprising number of exceptional options this weekend for being so late in the year, including the Sonic Band of the Month showcase featuring Death By Robot, and a homecoming gig for the beloved Christian Hansen. Interesting, too, is an old school versus new school rap battle. It's Shaggy at the Union Hall on Saturday night vs. the weekend's new school Big Show: Drake at Rexall Place on Sunday.
This Canadian artist has won both popular and critical recognition, with three Juno awards (he's even hosted the celebration), and a Polaris Prize short list nod. Like many artists of the genre, Drake has performed collaborations with a whole host of renowned artists, including Rihanna ("What's My Name?"), Nicki Minaj ("Moment For Life"), and Lil Wayne ("She Will"). His third album "Nothing Was the Same", released in September, has already been certified platinum here in Canada, and has already spawned six singles, including the popular "Hold On We're Going Home".  Fun fact: The multi-talented rapper actually started his entertainment career as an actor, having appeared in 139 episodes of "Degrassi: The Next Generation"; and you can see him again this holiday season, as he's got a cameo in the highly anticipated "Anchorman 2: The Legend Continues."
Tickets for the 7 pm show are $47.95 and up.
Friday 29
David Myles – This singer-songwriter combines jazz and folk into a scintillating sound that is quite unique. He's not afraid of even more eclecticism, having collaborated with famed Canadian rapper Classified twice, including on the smash hit "Inner Ninja." Myles, a Halifax native, has won so many East Coast Music Awards himself he's probably running out of room in his house. St. Basil's Cultural Centre, 7 pm, $18.
Barney Bentall's Grand Cariboo Opry – The beloved rocker perhaps best known for his first single back in 1987, "Something To Live For," has put together an engaging and interesting evening that consists of two generations of singer-songwriters, some rock, some folk, through music and dialogue, as a fundraiser for the Edmonton Food Bank. Performers at the Edmonton event include Barney's son Dustin, Kendel Carson, Ridley Bent, Matt Masters, Wendy Bird, along with special guests Neil Osborne (54-40), Leeroy Stagger and the Gold Rush Allstars (Geoff Hicks, Rob Becker, Eric Reed, Scott Smith). Avenue Theatre, 8 pm, $30.
Death By Robot – The current Sonic 102.9 Band Of the Month may be the radio station's best pick of all time. The band is without a doubt one of the most talented, hard-working, energetic, and friendly group of musicians you'll find in our city. Their brand of sci-fi-indie-rock manages to both fit in with the local scene perfectly, and yet carve a niche all to their own. Sister Gray, The Fronts, and Unfortunates open. Starlite Room, 9 pm, $10.
Saturday 30
Basia Bulat – With one of the more incredible voices in all of Canadian music, this artist created an incredible amount of buzz in 2010 with her album "Heart Of My Own", and in particular the song "Run Run Run", which had the entire music scene across the nation jogging beside her. She's currently touring to support her latest recording, "Tall Tall Shadow." Opening for her is another folk festival alumus, Evening Hymns, an indie folk project fronted by Jonas Bonnetta, accompanied by an intriguing collective of members of such famed bands as Ohbijou, The Wooden Sky, and The Forest City Lovers. No word on exactly who he's traveling with this time, but based on their sets at folk festival, you can be assured you won't want to miss them on this evening either. Avenue Theatre, 8 pm, $20 ($24 at the door).
Christian Hansen – His band The Autistics was undoubtedly the hottest band in Edmonton in 2009, with the single "Cocaine Trade" that made them a household name. The band's core members Christian Hansen and Molly Flood moved to Toronto in 2010, and have since recorded a new album, "C'mon Arizona". They still have a dedicated legion of fans in this area – deservedly so – but that also means that if you don't have a ticket already you're out of luck, as this show is SOLD OUT. Pawn Shop, 8 pm.
Trevor Tchir – An eclectic night of folk-rock will begin with Dead Red Pine, an emotive, experimental, and evocative act that will keep you guessing, and joyful and sad all at the same time. The headliner, who will be performing as a quintet on this evening, is a renowned touring artist and quite honestly, ibest heard on a solemn winter's night. So that works out pretty darned well. The Artery, 8 pm, $8 ($10 at the door).
Shaggy – This Jamaican-born rapper from Brooklyn headlines a show at Union Hall on this night. While best known for the title track of his 1995 album, "Boombastic," which won him a Grammy for Best Rap Album, he had a few more singles that did pretty well in North America in the early 2000's, like "It Wasn't Me" and "Angel". 9 pm, $30.
Famines – This Montreal/Edmonton "garage-shock noise-filled" duo will do their very best to grab your inner soul and shake-and-bake it like nobody has for a while. Add in a 7" release gig for openers The Lad Mags, and Haunted Souls, and you have a guaranteed night of ear-ringing musical goodness. Wunderbar, 9 pm, $10.