MUSIC PREVIEW: Locals before Timberlake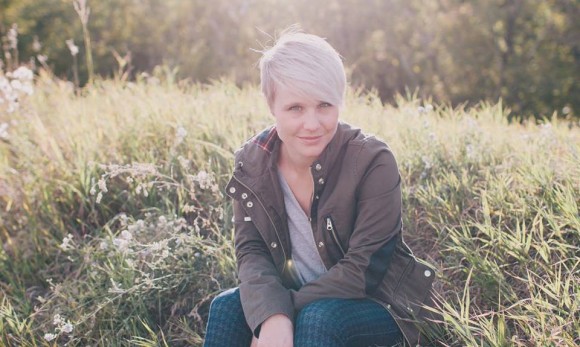 While many in the city eagerly await Justin Timberlake's 20/20 Experience to descend upon the city Monday and Tuesday – with still a few tickets available – this weekend once again sees a pair of debut release parties amongst a bevy of great local talent performing around town. Given how much we've been hearing about the band known as Gibson Block, it may surprise you to know that they are releasing their very first EP on Friday. Meanwhile, Kaley Bird – details on her release party below – has been described as a "new-age folk blend of Stevie Nicks and Joni Mitchell."
Friday 10
Kaley Bird – This local singer-songwriter (above) is hosting a release party for her new album "Don't Say You're Sorry". Recorded here in Alberta during 2011-2012, the album was produced by Russell Broom (Jann Arden, The Dudes), and much of it pays homage to her (and our) hometown. With F&M. Old Strathcona Performing Arts Centre, 7:30, $10/$20 with CD.
Gibson Block – This local alt-rock act, whose name pays homage to one of our many historical buildings still standing, is also sporting a new release for this evening, an eponymous debut EP. The members of the quartet met while attending Grant MacEwan's music program. The lineup is chock full of other local talent, with Canyon Rose Outfit, Death By Robot, and The Nulls also scheduled to perform. Pawn Shop, 8 pm, $10.
Of Two Minds – This classical performance features two world-class musicians, starting with one of Canada's foremost flutists, Chenoa Anderson. The other performer is Allison Balcetis, who has performed her new-generation saxophone stylings around the world, including Italy, France, Thailand, and Slovenia, as well as North America of course. She holds a Doctorate in Musical Arts from the University of Alberta, and is a board member of the Borealis Electro Acoustic Music Society. Convocation Hall, 8 pm, $15 at the door, free for students.
Six Day March – This downtempo alt-rock act is in the throes of working on a debut EP themselves. Luke Martino's lush vocals are downright mesmerizing, and the band's forward melodies won't soon be forgotten either. Jeffrey's Café & Wine Bar, 9 pm, $10, reservations recommended.
Saturday 11
Wafer Thin Mints – The Black Dog Freehouse will play host to some exceptional bands over the next month, including this local alt-pop act, as part of the club's long-running no-cover-charge Saturday afternoons. The band's first album was recorded back in 2006, "The Finest Car They Ever Built In 1983", featuring their staple single "Hot Chevette"; their sophomore release "TransAM Fats" made its debut last summer. 4 pm, free.
Energetic Action – This local post-punk act continues to do live shows in support of their most recent album, last June's "Becoming". Also performing are Napalmpom, Betrayers, and Arrowz. Wunderbar, 9 pm.