MUSIC PREVIEW: Wednesday Night Heroes return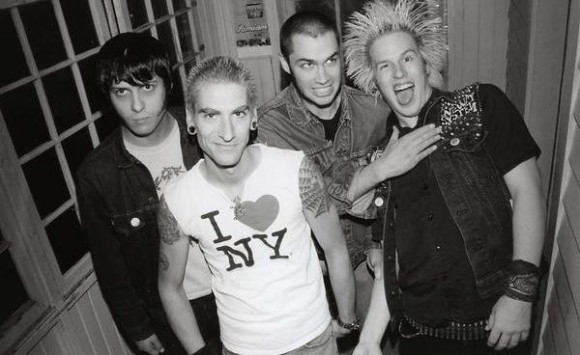 While the only big names playing Rexall Place from now through February are the opposing teams the Oilers will play, there's a lot more to this city's music scene than hockey arenas. And even if we didn't have any touring musicians at all, the local music scene has more than enough stellar talent in a wide variety of genres to entertain us through a January weekend. For this weekend in particular, we have a reunion gig of sorts by a band that was widely popular band back in the 2000s – the Wednesday Night Heroes.
This local punk band formed back in 1997 with the release of a six-song EP. Their debut full-length wasn't released for another four years, and by the time of 2007's "Guilty Pleasures", they had a total of three albums worth of material. It was a surprise to their fans – and the band members, too – when they stopped performing in 2009. It wasn't one of those hell-breaks-loose kind of breakup. It wasn't even a breakup. Just four musicians journeying through life, finding their way through the cosmos, and it just stopped working out for everyone.
They're all in the same place again, and have put together a pair of shows this weekend: Saturday night at Pawn Shop, $20, then Sunday they'll be performing an all-ages gig at Oliver Hall, for $15. There are no guarantees whatsoever they won't all go their separate ways again afterwards, or that this won't be the last chance to see the band for another five years.
Friday 24
METZ – This noise rock band from Toronto released its debut eponymous album on the legendary record label Sub Pop back in 2012, and it created such a buzz that it ended up being shortlisted for last year's Polaris Music Prize. A memorable, aggressive, ear-blasting live show is all but guaranteed. Starlite Room, 9 pm, $15.
Ben Disaster – This Edmontonian started a side project in 2007 while fronting the punk band Let's Dance, and in 2010 he released his debut solo album. This show is the release party for his newest 7". Ben, who grew up in New Brunswick, actually honed his singing voice busking on Whyte Avenue. True Story. The Allovers and The Tee-Tahs open. Wunderbar, 9 pm, $10.
Saturday 25
Royal Wood – This Toronto singer-songwriter is a regular in these parts, and with five full-lengths to his credit, has more than enough material to fill an evening. He continues to tour supporting his most recent album, 2012's "We Were Born To Glory", which was nominated for a Juno. St. Albert's Arden Theatre, 7:30pm, SOLD OUT
Monday 27
Bombadils – This Montreal four-piece met in 2009 during music studies at McGill University. While their sound is mostly geared towards folk, each of the members has a multitude of influences that transfuses itself into the band's eclectic, somewhat quirky, always fun, sound. They tend to perform both traditional and original compositions, in both French and English. The band's instrumentation includes a mandolin, fiddle, flute, and bass. The Artery. $8, 7:30 pm.
Tuesday 28
David Ward – This singer-songwriter, part soul, part rock, is visiting our fair city to support his sophomore album "Golden Future Time", a concept album that features two "sides". The first – Lost – was produced, engineered and mixed by Tom Cobrzanski of The Zolas. The second – Golden Future Time – was co-produced by Ward himself, and Andrew Peebles. Crafted specifically with vinyl in mind, the album will be officially released on the day of this performance at The Artery.