MUSIC PREVIEW: Time's up for Ten Second Epic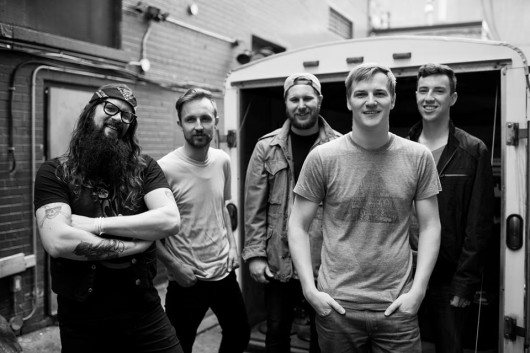 It's last call for one of Edmonton's most beloved modern rock bands, for Ten Second Epic is breaking up. Having just finished a cross-Canada farewell tour, the band is saying goodbye to local fans in grand style with three shows at the Pawn Shop this weekend.
The duration of said epic turns out to be about 12 years, catapulted to national fame on the strength of their 2006 full-length debut, "Count Yourself In". Their rise through the Canadian music scene continued with albums in 2009 and 2011, which featured their most popular singles, such as "Life Times", "Every Day" (which featured Lights), and 2011's "Young Classics", which stands as the highest ranking single of their career.
The band said in a statement that they're proud to have made a mark on the Canadian music scene, with Juno nominations and an impressive touring regime (also opening for bands like Hedley and Simple Plan) attesting to their dedication.
"As internet downloading began to collapse the recording industry, and music videos stopped showing up on mainstream television, one thing kept trending up over the years, and that was the size of crowds for Ten Second Epic shows," they boast, also noting that they never stooped to using backing tracks or tricks to "cheapen" their live show.
The statement concludes, "The epic is over, but it is sure going out with a bang."
Friday and Saturday's shows are SOLD OUT; tickets remain for Thursday with the opening acts Greater Than Giants and Fuzz Kings. Doors 8 pm, $15.
Friday 23
Kill City Kids – This Vancouver act is a potpourri of influences, with a sound that meshes a haunted house with nursery rhymes with contemporary alt-pop. With instruments ranging all the way to a glockenspiel, the band is currently touring to support their 2013 EP's "False Creep" and "Put the Kids To Bed". Friends Of Foes, Magic In the Kill, and Babe Lloyd and Personal Beef also perform on this night. Bohemia, 9 pm, $10.
Saturday 24
Justine Vandergraft – One of the city's underrated singer-songwriters, this captivating artist counts jazz, soul, gospel, country, and folk among her influences. That doesn't leave many left. She's recorded a pair of full-lengths over the last few years, and also produced a Christmas album last year that featured various artists. Filthy McNasty's, 4 pm, admission free
Beware the Neverending – This dark, fast and furious metalcore act hails from the 14th largest city in the state of Georgia. What, you never heard of Valdosta? The band is currently touring to support their second album that was released earlier this year, "Times Of War". Lot of bands on this night, with openers Of Concepts and Kings, Tyrant, Pillars of Gravity, From the Siege, and Run After Dark. Studio Music Foundation, 6 pm, $10.
Monday 26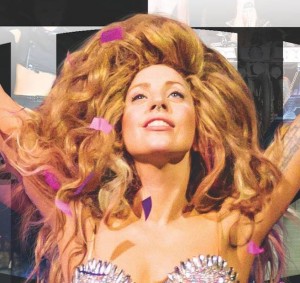 Lady Gaga – One of this millennium's hottest pop acts touches down in Edmonton with her ArtPop tour, named for her 2013 album which reached the top of the charts, or within a whisker, around the world. Undoubtedly she'll appear in some of the most extravagant costumes you've seen since Cher was at the top of her game. And like Madonna, her sound bobs and weaves with current tastes, resulting in her perennial appearance at the top of the Billboard lists. "Just Dance", "Poker Face", "Bad Romance", and "Born This Way" are just some of her hits that have scored big this side of the border. With Lady Starlight and Hatsune Miku. Monday May 26, 7:30 pm, Rexall Place, $35 and up.
Tuesday 27
Cut Copy – This Australian synthpop band are darlings of the North American music blog scene, and as a result their four albums have done quite well on the continent. Their last two albums in particular, "Zonoscope" and "Free Your Mind", have hit a chord with music fans here in Canada. Bear Mountain opens the show. Starlite Room, 8 pm, $30.