MUSIC PREVIEW: Inner Ninja returns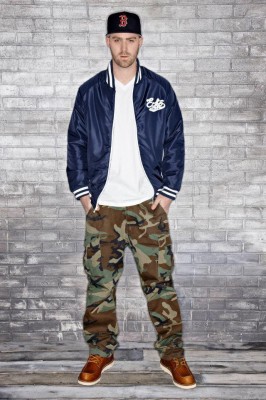 Rap fans in Edmonton are set for a banner weekend, with two well-known artists taking center stage at different venues. On Saturday, Atlanta's Future will be performing at West Edmonton Mall. But first, Friday night sees renowned rapper Classified perform a free show at Union Hall for the Hot 107 Block Party.
This well-known Nova Scotia rapper continues touring to support his 2013 eponymous album. The 15th album of his career has been his most successful, topping the Canadian album charts and making him a household name across the nation. The album also spawned his most successful single to date, in fact one of the most successful rap songs in Canadian history, "Inner Ninja" with David Myles, which earned a Juno for rap recording of the year.
READ INTERVIEW WITH CLASSIFIED
Thursday 3
NQ Arbuckle – This folk-rock singer-songwriter has an incredible reputation among his loyal fans, and is known as a "musician's musician," a label that is reserved, rightly so, for just a few. He's currently touring along with his band to support his April release on Toronto's famed Six Shooter Records (also the creator of our Interstellar Rodeo), "The Future Happens Anyway". Prepare for a rollicking, raucous time. Joe Nolan also performs. The Artery, 7:30 pm, tickets $12, BUY

Friday 4
Michale Graves – This New Jersey hard rocker has seen his career span almost two decades. Best known as the lead singer for The Misfits from 1995 through 2000, his first solo album in five years, "Vagabond", was released last April. He's also working on a couple more albums, so expect to hear a lot of new music. Attack Addict and Preying Saints also perform. Pawn Shop, 8 pm, $20, BUY
Saturday 5
Nature Of – These local alt-rockers mark their return from a triumphant tour supporting their debut self-titled album, which included a showcase at Canadian Music Week in Toronto. The welcome home show includes an opening set from indie-pop-act Two Bears North, featuring the always-in-demand Sophie Heppell, who appears on almost every local album that needs some violin. We Were Friends is also scheduled to perform. Pawn Shop, 6 pm, $10, BUY
Future – This Georgian artist is staring at a stratospheric rise right in the face. With the help of his cousin Rico Wade, who has also produced Outkast and TLC, Future's most recent album "Honest", released in April of this year, features some heavy hitting writers, including Kanye West and Jermaine Jackson. Drake and T.I. have also remixed some of his earlier tracks. Rico Love, Que, and Bando Jonez are also scheduled to perform on this night. Encore (West Edmonton Mall), 8 pm, $45, BUY
Diehatzu Hijets – This uber-energetic noise act is hosting a release party for their newest effort, on cassette (yes, that's still a thing). The album, recorded last March at Hangar 11, will also be available digitally after Saturday. The rest of the bill is just as much of a force to be reckoned with, including Morals, Catgut, and Slow Girl Walking. Wunderbar, 9 pm, $7.
Tuesday 8
Kongos – This South African alt-rock band of brothers has been firing on all cylinders around the world, including here in Canada with their hit single "Come With Me Now", a driving, danceable track that's crossing over across any number of radio station genres. Opening Kongos' first appearance in Edmonton is Blondfire, another red-hot buzz band from Los Angeles, whose tracks "Where the Kids Are" and "Waves" have become hits on many alternative stations in North America. Starlite Room, 6 pm, SOLD OUT
Wednesday 9
Sharon Van Etten – This indie rock starlet saw her career take off in 2012 with the release of her album "Tramp", which made a large number of top 10 lists by music critics throughout the continent. Her most recent album, this year's "Are We There", is no less spectacular. Starlite Room, 8 pm, $16, BUY