THEATRE: Ubuntu a haunting fusion of cultures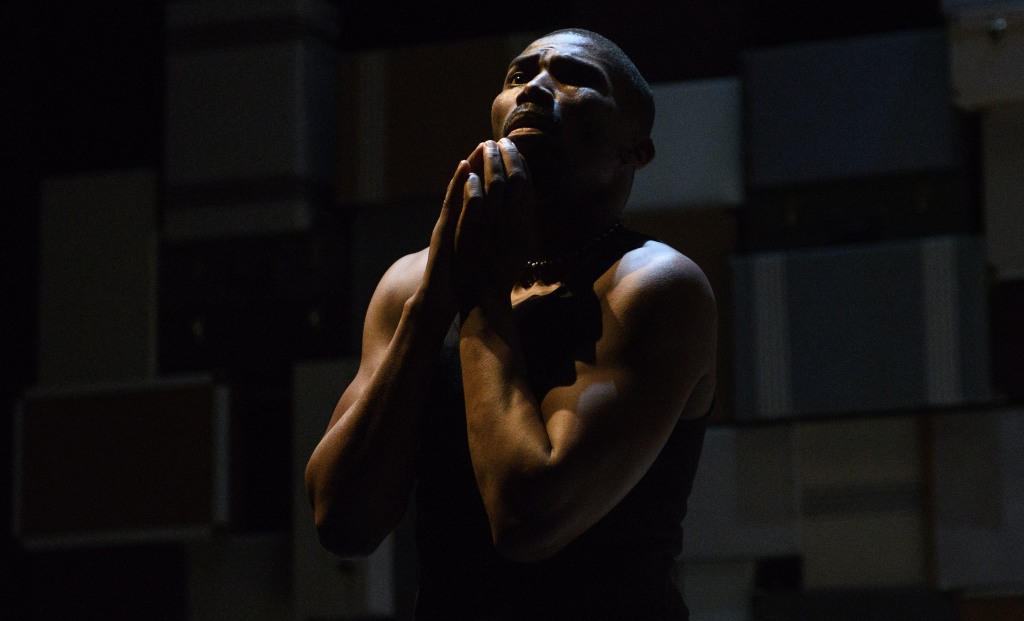 The story of how Ubuntu (The Cape Town Project) came to be could make something of a play in itself.
Back in 2004, current Citadel Theatre Artistic Director Daryl Cloran became fascinated by the ancient Bantu word "Ubuntu" meaning, "I am because you are." The concept, and Cloran's perception that theatre would be one of the best ways to express it, so possessed him that he contacted the Baxter Theatre Centre in Cape Town, South Africa to arrange a fusing of theatrical talent in two widely differing cultures in order to pursue the concept of all humanity as a single community.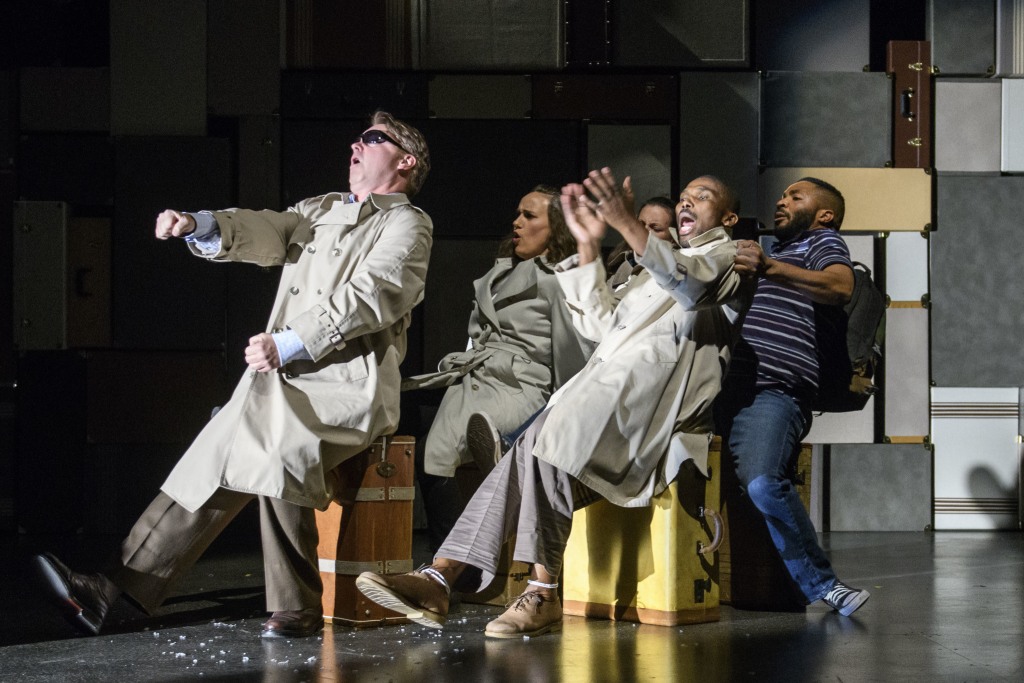 He took a company of Canadian actors to South Africa and welcomed African performers to Toronto. After some six years of back and forth, the result was presented in Toronto in 2009. It was a success. Critics used words such as "electrifying" and "dynamic" – and audiences responded by filling the seats. The show has since toured across the country.
Now, at last, it has arrived at Cloran's home in the Citadel – playing on the Maclab stage through October 22.
Ubuntu features Mbulelo Grootboom and Andile Nebulane from South Africa, and Canadians David Jansen and Tracey Powers of the original cast. Winnipeg actor Erin McGrath rounds out the company.
A young South African, Jabba (Nebulane –likeable, complex, driven), travels to Canada to find Philani (Grootboom – charming, vulnerable, troubled), the father that abandoned him many years before. The sole clue he has to the whereabouts of his father is an old photograph. The picture includes Michael (Jansen – a university professor with a secret), but when he presents it to him, Michael denies all knowledge about its contents. The story then moves into a series of events among characters, all of whom are affected by Jabba's quest. Woven into the story is the tale of Sarah (Power – appealingly modest and self-effacing) and Libby (McGrath), who is the key to an even greater revelation.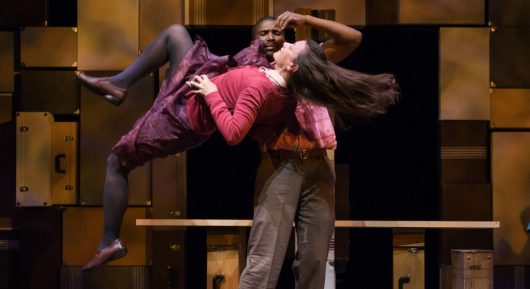 The production tells its time- and space-shifting story through music, mime, movement and dialogue (some of it in Xhosa, a unique Zulu dialect that transposes clicks for consonants). Cloran (and his fellow creators) have ingeniously rigged the play so that you never lose track of plot or character.
Ubuntu is a tale of the persistence of memory, love, loss, tradition and family. Cloran's direction is sure-handed, the acting is strong and commitment is obvious throughout. You have to make room for a bit of what might be called "magical realism,"  as characters from one time recognize those from another. Some of it works wondrously – as when Philani and Sarah meet and break into a surprising and graceful pas de deux. There is a hilarious and tightly choreographed dance in a library as the performers use split-second timing to mime the selection of books from shelves.
It's not certain we become sufficiently invested in the characters for them to carry the heavy emotional and philosophical demands put on them. As a character, Michael is more sketchily drawn than some of the others, but Jansen is a fine actor and it falls to him to pull all the threads together in a very moving soliloquy that reaches back to our very beginnings on this planet.
This is the first time the show has been produced on a "thrust stage," and Cloran ingeniously pushes the action out into the audience. Lorenzo Savoini's set is a wall of battered suitcases that not only advances feelings of travel and distance, but opens ingeniously to become doorways, refrigerators and windows. At the end, Christian Barry's drum heavy sounds and an intensely staged ancient African burial rite will reverberate in your mind long after you have left the theatre.
So will this haunting and often powerful production.
Photos by Ian Jackson