CKUA announcer says he was 'elbowed' out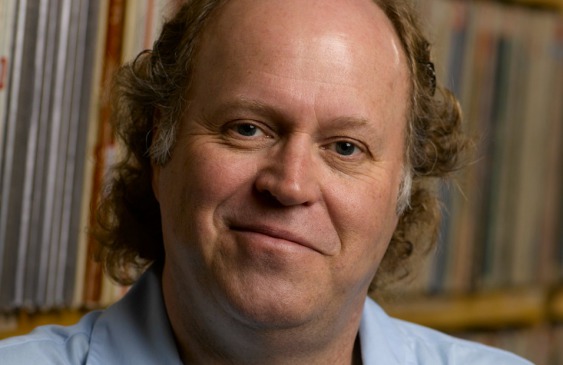 Peter North had to do an awkward band introduction recently.
"This is the first time in 17 years I'm not announcing myself as 'I'm Peter North from the CKUA Radio Network.' I quit on Wednesday … Ladies and gentlemen, Russell deCarle!"
Wait, what?
The news quickly spread that one of Edmonton's resident roots music experts was gone from CKUA – he was their music director for nine of those 17 years, and more recently the host-producer of two shows, In the Pines and Dead Ends and Detours – and that it wasn't a happy departure. North wants to set the record straight. He is not leaving to "move on to other projects," as the statement read. He quit.
"I was starting to feel an elbow in the corner," North says on his decision. "I felt that Kevin Wilson, the program director, wanted to move me more and more out of the mix." Wilson denies this.
Though North admits he hadn't been happy at CKUA for a while, and questions a number of decisions that were made, like buying the new $17 million building in downtown Edmonton in 2012, he cites two recent incidents he took personally: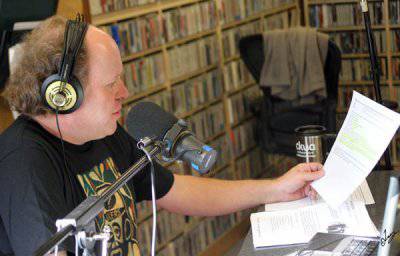 The first was in August on the weekend of the Canmore Folk Festival, same weekend as the Blueberry Bluegrass Festival. In the Pines is a bluegrass show, CKUA had a remote unit set up in Canmore (they also do remotes from the Calgary and Edmonton folk festivals), and North was there already. Naturally he wanted to do his show live on location. He says the idea was "offhandedly dismissed." Later on, he says, he found out CKUA wanted to try out a new announcer, Lethbridge recording artist Leeroy Stagger, on a live segment – from the Canmore Folk Festival (though it ended up not happening).
The last straw was when North saw the on-air staff schedule for the fall fundraiser currently underway. The pitchmen usually double up during these semi-annual campaigns that are their bread and butter. Instead of the usual 6-8 shifts he expected, North was given just one. Two other veteran CKUA announcers contacted (anonymously) for this story said their shifts were cut back, too.
North says the explanation he was given for these moves was money, "and we're talking a minute amount of money." He describes frustrating meetings with management, and says that when it comes to solving problems, "I don't think CKUA operates from a place of honesty."
So he came to the conclusion, "I was starting to feel pushed out, which is fine. I've always said I don't think any show should be done for the rest of your life. But the shows I did there were still resonating with audiences, and still bringing in money. It didn't make much sense."
Wilson says he had no intention of getting rid of Peter North.
"I think there are lots of factors that go into programming decisions, lots of things we take into consideration, but the bottom line is, no station in its right mind would want to elbow out a guy with Peter's track record," he says. "His reputation inside CKUA and outside is obviously sterling, so whatever his impression might've been, we had no intention of removing him from the schedule."
It's no secret CKUA wants to broaden its audience, to appeal to both younger listeners and voices from Southern Alberta, where before it had been disproportionately Edmonton-based.  They recently hired University of Calgary CJSW announcer Hayley Muir to host the weekday noon-2 show, live from the new CKUA studio in Calgary that opened last year.
"It's been a balancing act," Wilson says, "because we know how attached our listeners are to our existing hosts. So with a scalpel we've tried to carefully carve out spaces for these new voices so we can be sustainable, so we can reach the younger audience that's going to be the future of CKUA."
Wilson has only been the content (program) director since January of 2016. He succeeded David Ward, who came after Adam Fox, who took the job in 2012. New, too, is CEO Marc Carnes, who's been at his post since May, taking over from the retiring Ken Regan.
These new lieutenants mess with their elite squad of soldiers at their peril. North and many of his peers are not the same as the commercial guys who get flipped, traded, fired and escorted out the building on a regular basis. CKUA is an institution, and so are its DJs. Some may qualify as historical landmarks. Listeners love their favourites. When Tom Coxworth's show Folk Routes was cancelled in 2013, there was such an outcry that the decision was quickly reversed, and the show continues to this day.
Beyond everything else, North says he wasn't comfortable with the financial stress he felt at the station.
He says, "It's been 17 years of watching an institution of diminishing returns. It's certainly not the place I walked into in 2001, which was in a very financially stable situation, which I think listener-supported radio should be. We got through that debacle of 20 years ago where it went off the air, and were in good shape. But slowly changes were made, decisions were made, and now CKUA seems to be teetering on financial problems again. The stress around that place is unbelievable. I worry more about the future of CKUA than for me."
All radio is under stress – due mainly to the wealth of choices for listeners, with more and more people turning to on-demand and on-line. The radio advertising market in Edmonton alone is down $25 million from two-and-a-half years ago, according to one expert source. That's a big blow.
CKUA posted a deficit of more than $750,000 in their last financial statement (covering the fiscal year up to August 31, 2016). Being a registered charity they have to open their books to the public (their show ratings, not so much; Wilson declined to share them). It's an alarming number, and people eagerly await the next annual audit that comes out in January 2018, and to count the cash from this fall fund-raising drive.
"We anticipate a better financial position on the next report," says CEO Marc Carnes via e-mail. "We are undergoing a strategic planning process this year to identify additional opportunities to derive revenue while continuing to serve our listeners and artists across the province to the best of our ability." He also said they've asked staff to be "mindful" of costs.
As for the departure of one of their most valuable assets, Carnes says, "I'm sorry Peter decided to leave. He's a great programmer and he helped introduce a lot of people to CKUA over the years, for which we are ever thankful. He'll be missed."