MUSIC PREVIEW: Jay-Z state of mind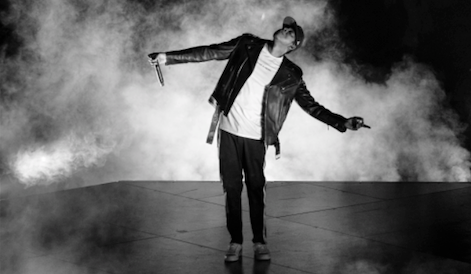 News that Jay-Z has finally admitted he cheated on his wife Beyonce has us all thinking of how we can possibly separate artists from their art in this day and age.
Musical artists might get more of a pass than actors or media personalities, because their art – their songs – sometimes becomes so disconnected you don't even remember who wrote them. However, it's questionable whether Jigga My Nigga will be remembered 50 years from now without linking it to Jay-Z. Rap by nature is personal.
This guy isn't just an artist. He's an impresario, a king-maker, a brand. His hits with people like Alicia Keys, Kanye West, Rihanna, Justin Timberlake and of course his own wife are scattered across the last two decades. Jay-Z's latest album 4:44 remains personal, and contains lyrics some have interpreted as an apology – everyone's apologizing these days – "And if my children knew, I don't even know what I would do, if they ain't look at me the same, I would probably die with all the shame." Beyonce had her chance to tell her side of the story on her 2016 album Lemonade. Sample lyric: "Who the fuck do you think I am? You ain't married to no average bitch, boy."
Oh, to be a fly on the wall in that household.
Remember: While infidelity is a sin in the eyes of the Lord, it is not illegal … anymore … in this part of the world. And after a healthy musical dialogue writ large for the world to see, on a level not seen since the Neil Young-Lynyrd Skynyrd epic song throw-down of the 1970s, Jay-Z and Beyonce are still together.
Besides, if music fans limited their choices to faithful, virtuous, morally upstanding artists who never do anything bad, who would we be left with? Bing Crosby? Bad example.
Jay-Z performs Saturday at Rogers Place, with Vic Mensa opening. Advance tickets from $39 still available.
Thursday 7
Diana Krall – In case you didn't already know she's the Canadian queen of smooth and mellow jazz, Diana Krall comes up with a cheekily-named new album called Turn Up the Quiet – filled with, well, quiet treatments of standards from the Great American Songbook. It's a big book. Winspear Centre, 7:30 pm, advance tickets from $78.
Friday 8
The Give 'Em Hell Boys – Neither all boys nor technically from the Land of Lucifer (though you can see it from here), this local act comes off as novelty, like they're making fun of the old-time Spaghetti Western-style country-bluegrass music they obviously love to play. Very confusing if you think about it too much, so maybe blot out your thoughts and accept what is likely to be a fun time at the Boot Scootin' Boogie Dance Hall. Yes, that's the name of Edmonton's new country venue and line-dance emporium, with a new owner and new life for the once-defunct Wild West Saloon. 8:30 pm
The Good Lovelies – The fancy new Triffo Theatre at MacEwan University will be the perfect place to see this Torontonian trio of female singers who live up to their name fully completely. You can't help but feel good when you hear their uplifting siren songs rendered in glorious three-part harmonies. 6:45 pm, $30 advance tickets.
Saturday 9
The Frolics – Usually they start out in Edmonton and wind up in Nashville – not the other way around. Well, no matter. This fun little pop power act doesn't seem to play too often, but manages to make a splash with every appearance. Can't go wrong with a no-cover show on a Saturday afternoon, this one at the Buckingham with the band Suicide Helpline warming up, 4 pm
Sunday 10
Mike Plume – Just a guy and a guitar can be so much from so little. After establishing himself as a formidable singer-songwriter in Western Canada, Mike Plume moved from Edmonton to Nashville and for years toiled in the salt mines of the commercial songwriting industry – before recently returning home with lessons learned. He just released a moving new track called On Remembrance Day. Almanac, 6 pm, advance tickets $20
Vissia – This local lass with a penchant for whiskey and crunchy guitars (according to her own bio) headlines the "I Am Enough" benefit show for Woman United at St. Faith's Anglican Church. Also on bill are Erin Kay, Celeigh Cardinal, Tzateka, Dana Wylie, Lyra Brown, Rhea March, Mike Dunn and more. 6:30 pm, $20 advance
Monday 11
Colter Wall – From the untamed wilds of Saskatchewan comes a gust of fresh air: a gruff and genuine singer-songwriter expressing the true modern spirit of country music, verily possessed by the spirit of Johnny Cash, and gifted with a rich, deep voice and songs to match. Mr. Wall is touring upon his self-titled album, released in May. Blake Berglund opens the show. Starlite Room, 8 pm, $22 advance