WHAT'S SO FUNNY: Even one club down, lots of comedy ahead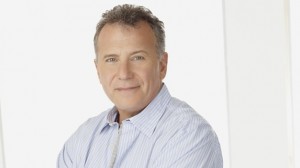 Make that What's Not So Funny – it looks like the Laugh Shop is out of business.
There was talk the Sherwood Park comedy club would be moving to a new 124th Street location for an opening on Oct. 1, but that never came to pass. The owner-operators reportedly sold the building and that is that. Phones and e-mails for the Laugh Shop have since been disconnected.
Let's hope this is just a quick vacuum before we see a new full-time comedy club in town, or at least in Sherwood Park, which currently has a gaping hole where laughs used to be. We're now down to three comedy clubs in Edmonton – Yuk Yuk's, The Comic Strip and the Comedy Factory. Can local comedy fans support four?
On the bright side
There are at least eight open stage "comedy nights" throughout the week at bars around town. You just have to know where – and when – to look.
The Druid on Sunday night is one such true "open mic" experience. Others are scheduled, this is a "drop in." It's been hosted for the last three-and-a-half years by professional area comic Lars Callieou, who's celebrating the weekly event's third anniversary (a few months late) with a special birthday party this coming Sunday.
"It's something I'm very proud of," says Callieou of the comedy night he inexplicably groomed inside an Irish Pub. "We get 14-20 guys, or girls, and hang out. It feels like a really cool party every week. It's become a pretty decent comedy room."
For one night a week, anyway. As usual, Lars will emcee and do an opening set, while Edmonton's Sterling Scott will close. In between, anyone who's ever done comedy on the Druid stage before is welcome to get up this Sunday.
Other comedy "open mic" nights to consider (aside from the ones running at the Big Three; click their links for details): The O2 Lounge on Monday, the Overtime South on Tuesday, and The Rouge Lounge on Wednesdays, hosted by Sterling Scott.
You never know what you're going to get, but there's usually no cover, so it works out.
Reiser on the storm
The Comic Strip, meanwhile, continues its practice of bringing in one top-flight American comic after another (with the odd Canadian thrown in, like Tom Green, who is an odd Canadian), the only apparent criteria for which is that they perform regularly on national television. Coming Oct. 26-27 is Paul Reiser (above), star of Mad About You and a number of other popular television shows.
The question in this case is always muttered with arms folded: Sure, he's good on TV, but can the guy cut it on a REAL comedy stage, where men are drunk men and comics get ashtrays thrown at their heads? Real comedy stages have scuttled more than a few comedy careers launched by promising TV stars. Ask Michael Richards. Then again, many of these TV stars got their start as stand-up comedians – like Paul Reiser. He has a shelf of comedy awards to prove it. So that answers that question. Tickets on sale here.
Until then, observational comic Jake Johannsen starts a five-nighter at the club on Wednesday. He's been on Letterman dozens of times, so check off that box. We've talked to him before, when he told us a story about performing a comedy set in the break between bands at a heavy metal bar. The metalheads heckled him mercilessly, but they wanted to be his friends afterwards.
"There were guys there that had been nine days on a logging camp and they all had these big moustaches and they were all drinking these flaming drinks," Johannsen recalled. "It was a good night."
Read the rest of the March 2011 interview here.
The other Nikki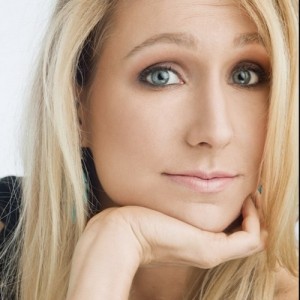 There are two professional female stand-up Nikkis we know of, including Nikki Glaser, appearing Friday and Saturday at Yuk Yuk's. To give you an example of where her "line" is, we pulled this line from a three-year-old YouTube video: "I was driving and I saw this billboard that said, 'Thinking of abortion? Consider adoption.' And I thought, why would I want some stranger's baby when I'm going to get rid of my own?"
One of the openers for the show is CTV's Graham Neil, who is an aspiring comic and also president of the organization that's responsible for our next item …
Too much comedy? Not enough comedy!
Gird your loins for the Edmonton Comedy Festival, happening Oct. 17-20 at four venues around town, mainly the Citadel Theatre. Headliners include the other Nikki, Nikki Payne (Oct. 18 at the River Cree, Oct. 19-20 at the Citadel; we did an interview with her, too); Jay Mohr performs at the River Cree Casino on the Oct. 20 closing night; and Montreal CBC comedy guy Steve Patterson will host the "Date Night Debate" at the Citadel on Oct. 20. The festival will be rounded out by almost anybody who is anybody on the local comedy scene, though Jon Mick seems to be missing.
The festival opens with Jim Cuddy's Comedy Rodeo Oct. 17 at the Citadel – yes, that Jim Cuddy, the guy from Blue Rodeo. As emcee, he's expected to do a few minutes of comedy.
Sure, he's good in the band, but can the guy cut it on a REAL comedy stage, where men … oh, never mind.