Nice guys finish first at Edmonton Comic and Entertainment Expo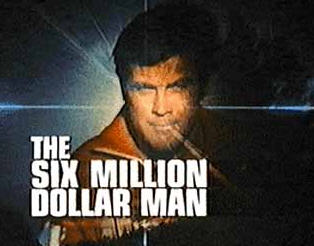 First, let's get something out of the way about the Edmonton Comic and Entertainment Expo this weekend: Steve Austin could kick Batman's ass.
OK, maybe not the Christian Bale or Michael Keaton Batmen, given that they seemed to know a whole lot of Jeet Kune Do or something. But with the same certainty that Lee Majors' toy equivalent lifted that plastic engine block for so many of us in the late 1970s when you pushed the button on his back, the Six Million Dollar Man would wipe the floor with that Bat-tusi dancing '60s clown.
They both started kind of mean, you know. The Six Million Dollar man came from a novel called "Cyborg,"  in which he's portrayed as a tough spy who is willing to kill when it's needed  – and so was the Batman, who in his first few stories in Detective Comics, carried a gun AND USED IT.
So what does this, thematically speaking say about their final product, the one still being peddled by real-life alter egos Adam West and Lee Majors respectively, some 40-50 years after they hit the small screen? (Majors is filling in for the injured West this weekend. Other stars at the Expo include Burt Ward, Nichelle Nichols, Billy Dee Williams and Julie Newmar.)
Easy: they were more palatable as good guys who didn't kill.
For years, that nice guy attitude was just as prevalent among their fans, too. Still is. Geeks are cool because we're nice, goddamn it. More than anything else, the reason so many of the terminally comic-book addicted were ostracized socially is that we value brain over brawn, batarangs over bullets.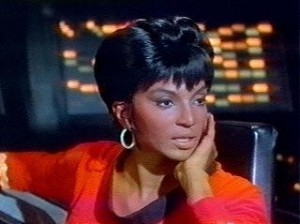 This weekend is about as close as you get to a Geek Army.  Dressing up in superhero and pop culture costumes and meeting the stars who brought their entertainment dreams to life is as much as strength of numbers thing as anything else; for one weekend, the Geeks are mighty. We don't inherit the chaff, we get autographs, dammit. This is a world of people who know the rules to "Rock, Paper, Scissors, Lizard, Spock," who understand that Bane is a relatively recent addition to the Batman canon, who think it's shitty that they dropped the "Green" from "Green Arrow" in the TV show. If you're a little older – and hey, it happens to the best of us – you remember the Teen Titans drug issue, when Marvel messed up the ending to Contest of Champions, when you hit level 20 on "Rogue," and when people still made great space games like Wing Commander, Privateer and Descent: Freespace.
And they all had one thing in common: The Good Guy Wins. Every freakin' time. Even when he doesn't win, and dies, he (or she, we're looking at you, Jean Grey) comes back to life three weeks later. Or is reinvented. You can count the number of comic book bummers on both sets of fingers: Jason Todd getting killed by the joker (even though we voted for it, it was harsh), Captain Marvel dying of cancer, Peter Parker and Mary Jane breaking up.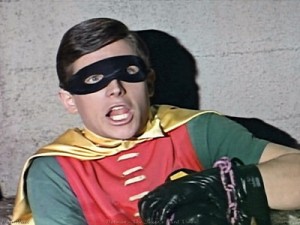 That's what a gathering of hundreds of like-minded fan-boys really is: the strength of numbers, a weekend in which there are so many of us in one place that the good guys are guaranteed to win. And as society moves towards raising kids with more empathy by fighting bullying and ostracization, Geek Culture is more and more accepted for what it is: creative, intelligent, entertaining, admirable. No wonder pop culture conventions are huge; why shouldn't they be?
Meet the good guys who didn't kill:
Billy Dee Williams – Saturday, Oct. 20, 1 p.m.
GWAR – Saturday, 2:30 p.m.
Batman Panel (Burt Ward and Julie Newmar) – Sunday, Oct. 21, 1 p.m.
Lee Majors – Sunday, 2 p.m.
Nichelle Nichols – Sunday, 3 p.m.
Dozens of workshops and presentations on comic and entertainment lore fill in the gaps in the event, happening Oct. 20-21 at the Edmonton Expo Centre. Advance tickets are $25 for a weekend pass, $30 at the door; $15 per day, $20 at the door; and VIP passes are $150. Buy here.
(Lowell Thomson spends his spare time writing mystery novels for Kindle)