WEEKEND MUSIC PREVIEW: Dan Mangan to rock Winspear Centre
Posted on November 2, 2012 By Michael Senchuk Music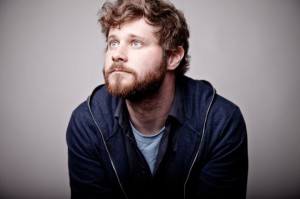 There's a incredible bill on Monday, Nov. 5 as Dan Mangan and Rural Alberta Advantage play a sold out show at the Winspear Centre.
Mangan is perhaps Canada's version of Bon Iver – at least in terms of his "indie" buzz if not his lack of mellowness – an incredible songwriter, musician and singer whose raucous song "Rows Of Houses" has been a staple of alternative rock radio stations for much of this year. And deservedly so.
Opening the show will be Rural Alberta Advantage – which is actually from Toronto, but since lead singer Nils Edenloff is originally from Fort McMurray, a lot of their songs are about our province. They include "Frank AB" (obviously about the Frank Slide) and "Tornado '87" (you can probably guess what that's about). The latter was also heard in heavy rotation on alt-rock radio for a spell. Both of the band's albums – "Hometowns" and "Departing" – are spectacularly good, raved about by critics and fans alike.
Friday
Helix – Formed in 1974, this Kitchener band is best known for its 1984 single "Rock You." It's probably stuck in your head from just that quick mention. They've continued to release new material since then, though everyone in attendance will surely be waiting for that one song – which will probably come late in the set, if not the encore. Century Casino, 7 pm, $19.95.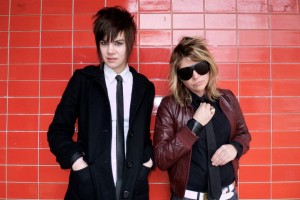 The Pack A.D. – Every single time this Vancouver female rock duo comes to town they get a frenzied reception, and why not? Their show is loud and raucous, Becky Black and Maya Miller (right) are always smiling, and their songs are just damned catchy. "Sirens" is a riff-heavy attention-grabber that shakes it like only the mightiest band can. How the heck do just two people make that much noise? Hard to say. But you don't want to miss their first show in the city since their show at 2012 Sonic Boom back in early September. Topanga opens. Starlite Room, 8 pm, $14.
Del Barber – This country-folk artist from Winnipeg graces the city with his soulful stylings – an impeccable songwriter that will leave you crying, laughing and angry, perhaps all at the same time. One of Edmonton's best singer-songwriters, Erica Viegas, will also perform. Haven Social Club, 8 pm, $15.
Saturday
Collective West – This weekend's pick for a CD release party is this local alt-folk band. Titled "Fire & Ocean," it finds the band evolving in terms of instrumentation, themes, and more complex rhythms. It helps that vocalist Erin Faught has one of the most beautiful voices in the city. Fish & Bird and Lindsey Walker open. The Artery, 7:30 pm, $15.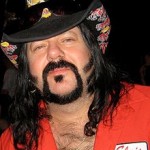 Hellyeah – One of the more recent attempts at a supergroup, this time in the metal/hard-rock genre, this Dallas band combines lead vocalist Chad Gray and guitarist Greg Tibbett (Mudvayne), guitarist Tom Maxwell (Nothingface), bassist Bob Zilla (Damageplan), and drummer Vinnie Paul (Pantera/Damageplan, right). The result has seen mixed reviews, with songs reminiscent of a mix of Motley Crue and Bon Jovi with plenty of guitar solos. But they've become pretty popular, and are headlining one of the city's larger venues, Edmonton Event Centre. So there's that. Dance Laury Dance and Holy Grail also perform. 8 pm, $27. Buy here.
Sunday
Plants And Animals – This Montreal-based indie rock act flew under the radar during their early years, but was a favourite of critics, earning a much-deserved short list nod from the Polaris Prize for their very first album. If you've heard of any song, it's probably "Lightshow," an emotive heart-turner that's at once melancholy and hopeful. Their opening act is perhaps just as well known in these parts, as Saskatchewan's Rah Rah tours through the city a couple of times a year. The band's chaotic mix of Canadiana, indie and party rock gets the floor bouncing every time they take the stage. You can't go wrong with this one, and unlike the Dan Mangan show, tickets are still available. Starlite Room, 8 pm, $16.
Monday
A.C. Newman – He's already had a pretty lengthy career in the Canadian music scene, starting with indie rock bands Superconductor and Zumpano in the 1990's, and probably best known as the leader of The New Pornographers since 2000. Now the Vancouver artist struck out on his own, with three solo albums since 2004. Newman's most recent album, "Shut Down the Streets," was released in October on Matador Records (fun fact: Newman wife Christy Simpson used to be the marketing manager at Matador). The opening act The Mynabirds is from Omaha, Nebraska, whose album "Generals" is quite possibly one of the best unknown albums of the year; Laura Burhenn's voice is siren-like yet soothing, supported by resonating, deep bass lines in incredibly addictive songs.  Starlite Room (doors at 8pm, $18).