Nelly Furtado returns to Edmonton in January with new album, new sound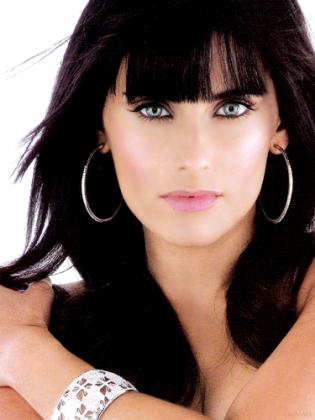 You know who we haven't seen around these parts for a while? Nelly Furtado.
She's coming back to Edmonton, first time since 2007, to play the Jubilee Auditorium on Tuesday, January 15, touring behind her new album, The Spirit Indestructible and the new hit single therein, Big Hoops (The Bigger the Better). Tickets go on sale next Friday, Nov. 16 at Ticketmaster.
For those unfamiliar with – or who may have forgotten – the Portuguese-Canadian singer, remember "I'm Like A Bird"? HUGE hit in 2001, and she wrote it herself, too – funny how that's so important to mention these days. Sure, it was pop all the way, but Furtado backed it up with tours that proved she was far more than a mere one hit flash in the pan, cutting a wide swath through all the genre labels musicians get saddled with, helped by an amazing voice, a knack for writing pop hooks and finding exotic, cool grooves. A rack full of awards, Junos, Grammys, and so on, attest to her talent, given her fairly small catalogue of music.
So where did she go?
Furtado had a kid, took a break, got married and then started a Spanish language career in 2009 with the release of the album "Mi Plan" (winning a Latin Grammy). She had considered quitting music altogether, at least in the English pop world, before, as she says in a press release, "Slowly, but surely, I began to record again and eventually found a new freedom within my voice and an overwhelming sense of excitement about making pop music."
The result? You guessed it: The Spirit Indestructible, written and produced by Furtado with collaboration by uber-producer Rodney Jerkins.
"These tracks combine hard beats with strong, dynamic, sometimes pretty vocals. It's overall quite a simple, at times juvenile album that was very liberating to create and gave me immense joy. I hope you enjoy it too!"
She writes her own press releases, too.