WEEKEND MUSIC PREVIEW: Every day is Movember!
Posted on November 30, 2012 By Mike Ross Music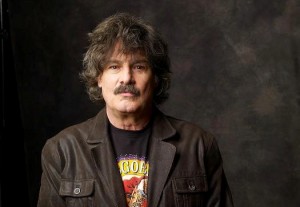 As Paul McCartney Week draws to a close, it behooves us to remember that he wasn't the only seminal influence in modern pop music – just a very, very big one. This is true whether modern musicians even know it or admit or not.
Burton Cummings knows. Playing Saturday night at the Winspear Centre, the singer-pianoman for whom every day is Movember knows his heroes well. He LOVED the Beatles when he was a kid. And it has been said that the Guess Who was the closest Canada ever got to having its own Beatles. "These Eyes" even managed to hit No. 1 in Canada in 1968, at a time when the Beatles dominated everything else. Well played, Guess Who.
Cummings spent years touring a solo show – like Elton John, another huge influence on modern pop music – honing his chops to a fine edge and into an amazingly solid performance where the full band wasn't even missed. He will, however, have a full band at the Winspear Centre, and it should be a good one. Tickets are on sale here.
Friday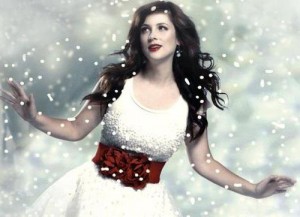 Meaghan Smith (right) – Move over, Diana Krall. Here's a voice that could melt a cold, cold heart on a dreary winter night – sultry, sexy, soft, and those are just the S-words to describe this Halifax singer that spins old-time traditional jazz and soul music into her own quirky brand of "alternative" pop. Quite likely she'll perform a few numbers from her cool new Christmas album, "It Snowed," at the Artery. Erica Viegas opens. 7 pm, $12
Kemo Treats – Here's a local hip hop act that treads the dangerous line between parody and reality. In bringing self-deprecating humour to the clichés of the genre – they bill themselves as "straight outta the middle income ghettos of south central Edmonton" – they do it well, and convincingly. To irony deficient observers they seem to have become the very thing they're allegedly making fun of. Terribly confusing. Of course it is possible to read too much into these things. Just don't think. Have fun – that's the whole point, isn't it? Blades of Steel opens. Haven Social Club, 8 pm, $10 advance, $15 at the door
Tom Fun Orchestra – It's time to take a look at what constitutes an "orchestra." In this case of this Cape Breton septet, there's a trumpet, a violin, a banjo, along with the usual rock band instruments, topped by a sweet-voiced girl singer and a guy who sounds like Tom Waits on a bad day, Mr. Fun, we presume. It takes some getting used to, to be sure, but given the band's expansive, dynamic, stirring, big-country sound – as can be heard on its new record, Earthworm Heart – these guys could be a contender to be next Arcade Fire. The Wild Rose Orchestra and the Fuzz Kings open. Avenue Theatre, 8 pm, $12 advance, $15 at the door
Jay Sparrow – Another deserving selection of the Sonic Band of the Month is this local-former Thunder Bay singer, another guy who combines folk music with electronic touches. He celebrates the release of his new album, White, with a show at the Pawn Shop. You may have heard his single on Sonic 102.9 radio: Cold Winter Song. Are we sensing a theme yet? The rapper Mitchmatic and Love Electric will open the show, 8 pm, $10
Saturday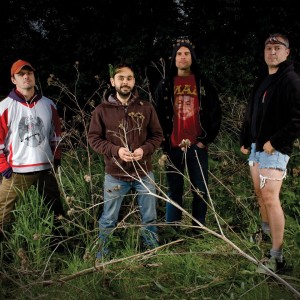 Edmontosaurus – What was that we were saying about those comedy rappers – that mindless fun is the point? Here's a smart new project featuring deep thinking rapper, poet and journalist Omar Mouallem – aka A.O.K. – who performs his CD release show at Wunderbar. Read an interview here. 9 pm, $10
Propagandhi (right) – On a slow march from punk rock to heavier and more melodic fare while still retaining a political edge, this Manitoba band returns to Edmonton to play the Starlite Room behind its latest album, Failed States, whose themes shouldn't be too hard to figure out. Rebel Spell opens the show. SOLD OUT
Mark Sterling – For Beatles fans who desire a little chaser after Paul McCartney, this local blues king is presenting an evening of John Lennon songs at Festival Place. He calls it "Songs of John," not to be confused with Love According to Same, though it is, really, when you think about it. 7:30 pm, from $28
Sunday
Carrie Day – Gifted with a mellow, rich voice and delicate pop sensibility, this Edmonton singer-songwriter celebrates the release of her third album, Immaculate Night, with a show at the Yardbird Suite. 7:30 pm SOLD OUT