WEEKEND MUSIC PREVIEW: Hopped up on Timbits
Posted on December 13, 2012 By Michael Senchuk Music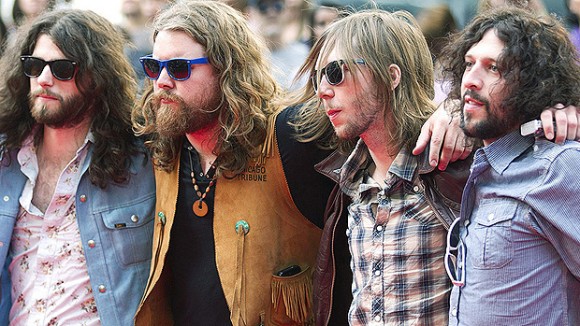 The music universe usually heads into its annual slow-down period around Christmas – but you wouldn't know it by Friday night in Edmonton. Even with the Jingle Bell Rock gig moved to Sunday (and downgraded from the Shaw to the Edmonton Event Centre), it's still a toss-up what to see. The guy from Poison or the Sheepdogs?
Friday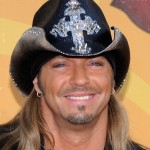 Bret Michaels – This Pennsylvania born polymath has a resume that's as long and diverse as anyone's. Starting out as the frontman for the glam metal band Poison in the mid-1980's through mid-1990's, he's gone on to fame through acting, directing, screenwriting, producing, and becoming a reality television personality, including three seasons of "Rock of Love With Bret Michaels." He recently toured with a couple of acts who saw extraordinary popularity at the same time as Poison – Def Leppard and Lita Ford – and continues to release new music, with another album due to be released shortly. Knoxville's Tavern (former Oil City Roadhouse, 10736 Jasper Avenue), 7 pm, $49.43 includes service charges. Buy tickets here.
Sheepdogs (top picture) – Since winning a contest that saw them on the cover of Rolling Stone magazine in August 2011, the band has been on a meteoric rise. They've won three Juno awards, their song "Who?" was featured on an episode of CSI, they signed a deal with Atlantic Records, they released an eponymous album produced by Patrick Carney of The Black Keys, and they've become an alt-radio darling with two hits during the calendar year, "The Way It Is" and "Feeling Good." What more could happen in 2013? I guess we'll find out. Tickets are still available; Yukon Blonde, who could easily headline their own show in this city, though perhaps they're best-known due to a quote on the television show How I Met Your Mother: "You have been ripping on Canada since Justin Bieber was knee high to a snowblower. So now this Canuck is going to beat on you like the drummer from Yukon Blonde hopped up on Timbits." Edmonton Event Centre, 8 pm, $38.25 includes service charges. Buy here.
This Is War – This local metal act first formed in 2008; it's taken all four years since then to release their debut full-length, "Substitute For Silence," which dropped in March. During that time the band survived a cancer scare, two drummer changes, and deaths of several family members and friends. The result, however, is nothing but heart-stopping. Armifera and Lucid Skies also perform. Avenue Theatre, 9 pm, $12.
Saturday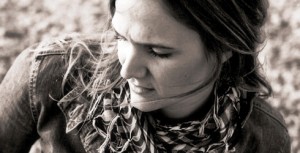 Chloe Albert – This local songstress graduated from MacEwan's music program in 2004, and since then has been steadily gaining a solid reputation for solid writing and performances across the continent. She's performed here at the Edmonton Folk Music Festival, and last winter did a set at the esteemed International Folk Alliance conference in Memphis (next year's event is in Toronto). Giselle Boehm also performs. Cha Island Tea Co., 7pm, no cover charge.
Darren Frank – This pop-folk artist from Vancouver is also no stranger to music festivals, having performed at Sled Island, New Music West, and Canadian Music Week. His debut full-length, released in 2010, is a complex journey tinged with subtle references to various influences. He's also featured on a duet with Nuela Charles in one of this year's stellar albums from an Edmonton artist, "Aware". J. Eygenraam opens. Haven Social Club, 8 pm, $10.
Sunday
Theory Of a Deadman/Big Wreck – Have you ever noticed when nobody mentions why there's a venue change, it's usually because of ticket sales? Not that we have proof with this year's Jingle Bell Rock event aside from seeing half-price Groupon tickets. It just seems a little odd. Theory of a Deadman has four full-length albums to their credit, all of which have scored platinum ratings here in Canada. And at least two of their songs, "Lowlife" and "Bad Girlfriend," were quite popular. Big Wreck, meanwhile, is on a comeback tour. It is a tough time of year to be touring, though, especially on a weekend competing with a myriad of Christmas events. Not even The Sheepdogs could sell out. Edmonton Event Centre, 8 pm, $50.00 includes service charges. Buy here.