Carson Cole writes one final love letter to biker culture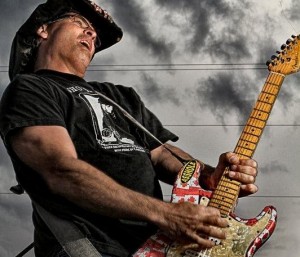 After 30 years of being the bikers' favourite rock musician, Carson Cole is hanging up his guitar to work on the rigs – but the Motorcycle Madman is leaving a love letter in his wake. Two new CDs, actually: one acoustic and one "as blues as a white guy from Coronation can be," will be released with a farewell run at Blues on Whyte through Saturday.
Drummer Martin Salloum – aka Lenny Flutz – will also be celebrating his impending retirement from being president of the Edmonton Chamber of Commerce. He'll still play drums.
Cole says, "I kind of retired at 15, so now it's time to work. I just did it backwards."
Biker culture has been good to the 47-year-old rocker – and it is a culture: Proudly libertarian, as in, "don't mess with me-I won't mess with you," independent, bush partying, hard drinking, pig roasting, beard growing, leather wearing, hog riding freedom, live to ride, ride to live, as they say. Throughout 24 recordings in his career, Cole has tapped into the vagabond lifestyle, the romance of the road, and the bikers have supported him in kind.
"They fed my family for 30 years," he says. "They paid me for gigs. There was no gigs and they'd give me five grand to show up on a Saturday night – cash."
Cole found a muse in a biker friend he sings about in a Bic lighter-raising-worthy ballad called "Me and Biker Joe." Biker Joe has a hard story, Cole says: Became addicted to crack as a teenager, robbed banks, did a 13 year stretch at the Drumheller Institution, was cleaned up upon his release, but seven years ago got in a bad motorcycle accident that left him with total amnesia. Biker Joe still rides.
"We did a benefit for him," Cole says. "He woke up with no memory but all he knew that some guy named Carson Cole gave him money – so he was my best friend."
Other notable songs from his past include "Against the Law to be Me" and "My Neighbour Hates Me," the titles alone suggesting this is more about counter-culture. Could Cole's bread and butter have been a limiting factor in his music career? He agrees it might have been. Citizens who roll on four wheels can be put off by bikers' ruffian ways. Name one major feature film since "Easy Rider" that shows them in a positive light, or not getting killed – never mind associations with organized crime.
Cole would rather talk about the sort of friends he rolls with now, normal people who are simply into bikes, and even then the motorcycles are secondary to the ritual of the biker gathering itself – a sacramental trapping in the Church of the Grand Hog. As he sings in Me and Biker Joe: "Two wheels can save your soul." Fans who know Cole's song "Jesus Was a Biker" shouldn't be surprised.
He explains, "I'm still a Baptist boy from Coronation and I still have that belief, but the bikers have their way of connecting. Maybe they don't go to church, maybe they swear a lot, maybe they smoke a lot of weed, but I believe two wheels can save your soul, too." On faith and tolerance amid a myriad of religions, he adds a quick thought: "Who you say you are means nothing. Who you are is all that matters."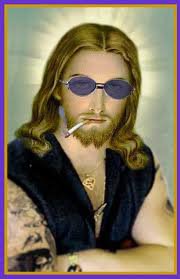 The church of the biker may be shrinking, Cole fears, along with the live music scene – part of the reason he decided to get a real job. For now, with a wife of 25 years and three grown children, he's on an Edmonton Chamber of Commerce task force to help improve the state of Edmonton's live music scene. He blames VLT machines for much of the downturn. But even when he leaves for the rigs in February, he won't be abandoning music completely (he already has a studio set up at his new place in Wabamun) and he won't forget his biggest fans and friends who continue to live to ride and ride to live.
Cole says, "These guys are trades guys, oil guys, family guys, just bikers. They like to get together and have backyard bashes. They like bikes, and they like the culture of bikes. My songs say it better than I can talk, but there is a culture of bikes, and I love culture, and I'm convinced culture is the most valuable thing we can possibly have, and it's dying. I also think bikers have a culture, and it's dying. Back when I started, I knew lots of guys, the only thing they owned was a Harley, but those guys are dying. You live hard, you die young, right?"
Cole will continue his open stage hosting commitments until he leaves: Every Sunday afternoon at Blues on Whyte for "Church for Bad Guys," and every Thursday night at the Hogs Den Pub.