YEAR OF THE SNAKE: 'Good year for business'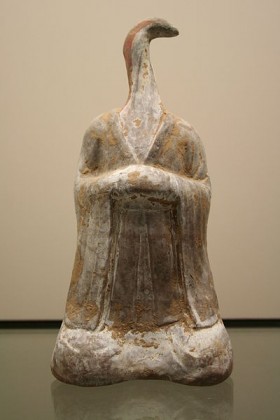 Are you thoughtful, wise, rational, clever and good with money, sometimes stingy and conceited, but insightful and intuitive, or born in the years 2001, 1989 or 1977 (or 1965, 1953 or 1941)?
Then you may just be a snake – and this is your year. The Year of the Snake starts today, Feb. 10, 2013. There are more than 50,000 Chinese people living in Edmonton, about 1/20th of the total population and the largest ethnic minority here – so the snake is a pretty big deal in this town. Sure, it's not the most popular animal in the Chinese zodiac. We've just finished the Year of the Dragon, after all, and it's hard to follow the grandest, most magical creature in the Lunar menagerie, the only one that doesn't actually exist.
Even so, "It's going to be a good year," declares Stephen Tsang, vice president of the Edmonton Chinese Bilingual Education Association. His is one of a number of local Chinese cultural groups organizing Year of the Snake festivities across town. After a big bang at West Edmonton Mall this weekend, the ECBEA will help present parades, lion dances, firecrackers and celebrations in downtown Edmonton on Saturday, Feb. 16, indoors and out. Admission is free to all events.
"This also happens to be the year of the water snake," Tsang continues. "Water is China is associated with money and wealth, so water snake is obviously a good year for business."
So, yeah, we could make that observation again: China will soon be the world's top economic superpower, if it isn't already.
They don't celebrate Christmas on a wide scale in China. And while this supposedly atheist nation has been more open to religion lately (among other things), the important dates on the Lunar Calendar – the New Year being the biggest – is the closest citizens get to celebrating a religious holiday on a mass scale.
"They're not quite religious, but these are festivals," Tsang says. New Year celebrations go on all week, "a time to spend time with your family and catch up with friends," along with much feasting, much in the same way English people do during the Christmas holidays – just without a religious icon.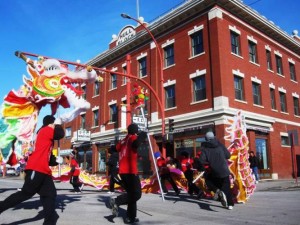 The Chinese have been part of Edmonton for more than 130 years. Unlike other immigrants who spread out and assimilate over time, the Chinese tend to stick together and build their own communities. Hence Chinatown. Just try to find the "Ukrainian district" in Edmonton 130 years after that immigration. There isn't one, aside from perogies cooking in every fifth home at any given time.
An Englishman strolling the shops around the 97th Street area of Edmonton will encounter a language barrier, along with stores that sell food few Englishmen would consider eating, though it would have to be an improvement on McDonald's. There are four Chinese language newspapers published in Edmonton, and almost 100 Chinese community associations, Tsang says. An Englishman who spoke no Chinese would probably have a harder time finding a job in Edmonton's Chinatown than a Chinese person who spoke no English.
Tsang, since he's concerned with the Chinese bilingual education of Edmontonians, probably wouldn't agree to that. His kids "speak Chinese with no English accent and English with no Chinese accent," he says, citing Edmonton's bilingual organization as the biggest in North America, with more 2,000 students enrolled in Chinese immersion programs across town (noticing a slight increase in interest in Chinese as a second language). On the apparent insularity of the local Chinese culture, he agrees, "There are two main factors. First of all I believe it's the language. The Chinese language is so different compared to all the others, especially the European languages. We work on a totally different system. And the language is important, but there's always the culture behind the language … It's not just about food and kung fu."
The other thing is history – around "3,000 years compared with 300." While Edmonton's Chinatown is no Richmond, Tsang says, where a visitor could feel like they're in a more temperate Hong Kong, Edmonton has a growing and thriving Chinese community – which is why everyone's talking about the Year of the Snake.
Of course few people really believe that one's destiny or character is determined by the year you were born, much less that our fates are guided by the motions of large rocks in outer space, "No," Tsang says, "but it doesn't hurt to be thinking positively."