INTERVIEW: Jerry Jerry so punk he rejected punk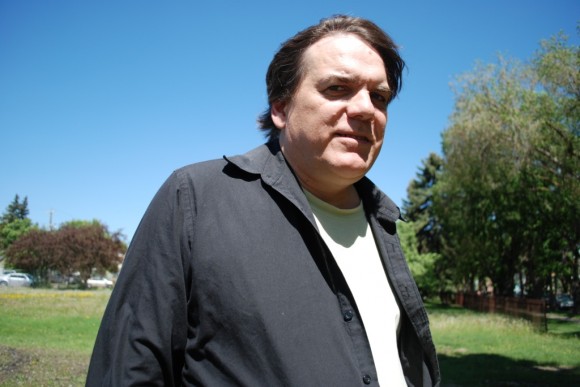 "I'm against it – whatever it is."
Young musicians interested in pursuing the art of punk rock would be wise to heed the words of Jerry Woods – better known as the Jerry Jerry in the Sons of Rhythm Orchestra.
At the age of 52, the non-smoking, social drinking father of five is more politically active than he wasn't as the frontman of the popular hillbilly-gospel-rock punk extravaganza that cut a swath across Canada.
He now has a straight job – a mail carrier – and is now serving his first year as the elected full-time "grievance officer" for the local union. It's important work, and such a great job title for one of Edmonton's first punk rockers who was so punk that he even rejected punk. In the first five minutes of the interview, Woods establishes his political slant. He joined the recent March Against Monsanto, saying "What they've done to food is a terrible thing." For environmental reasons, he'd been taking the bus for most of his adult life, and only recently was given his first car: a former taxi that was a former cop car – a late-model eight-cylinder gas guzzler, ironically. Buying beverages to go with the Triple-O burgers in the Royal Alexandra Hospital food court near the union office, he mutters about Nestle, saying they are a "very evil" corporation, but impossible avoid as there are only 10 drink companies in the world and they're all evil.
You get the idea. "Back then," he says on political activism, "I didn't realize anything could be done about it."
Against it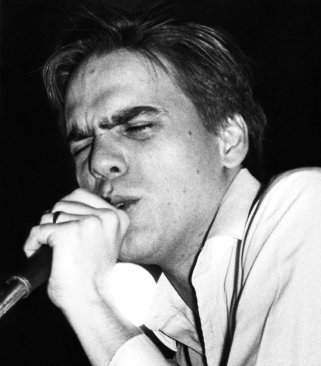 One would never have heard this sort of thing from Jerry Jerry when he was busy pretending to be Mick Jagger and Keith Richards rolled into one during the '80s. He didn't even take the band seriously, calling it one step up from a so-called "Fuck Band," as in a band formed for just for the fuck of it. There was one called the Sex Pickles featuring Jr. Gone Wild singer Mike McDonald that played three gigs with three different bass players before breaking up. The Sons of Rhythm Orchestra had similar aspirations, which is to say none.
"I've always been against it, essentially – whatever it is, I'm against it," Woods says. "My mother was quite socially active and very liberal so I responded by reading a lot of supply economics and Austrian school economics, the stuff that wound up destroying our world. I was caught up in its charm a little bit, but I didn't take it that seriously.
"I never liked being part of a group. That's part of what getting attention on stage was about – it has to be something different or why would anybody pay any attention? Anyone can go out there and make some noise. It was fun what we did. We survived it – which was a miracle."
The recent Jr. Gone Wild reunion has dredged up a lot of associated figures in the local alternative scene of the '80s. Jerry Jerry and the Sons of Rhythm Orchestra is near the top of the list. They were famous for their wild live shows, scoring their first record deal after opening for a band called Deja Voodoo at the Edmonton Ski Club, of all places.
With writing partner George Wall part of what seemed to be a rotating line-up, the band's debut full-length album "Road Gore: The Band That Drank Too Much" came out in 1985. On top of being yet another "almost made it" story to come out of Edmonton, this is another case where a band's greatest success, such that it was, came after moving away. In this case it was Montreal, where the band released "Battle Hymns of the Apartment" in 1987, scoring a record deal with Aquarius Records in 1990 and working steadily – if unsteadily – until the late '90s, when the band broke up and Woods moved back to Edmonton from whence he came. The days of excess were over.
Among the many things he'd rejected was the desire to be a rock star, so it worked out.
"There was so much about it that I didn't like," he says. "I played with Russ Broom for a couple of years, and he got the job with Jann Arden. And then so this great player, you go hit the road for two years playing somebody else's guitar solo for the same 13 songs or whatever? That just sounded awful to me. I much preferred the chaos."
Blown away by k.d. lang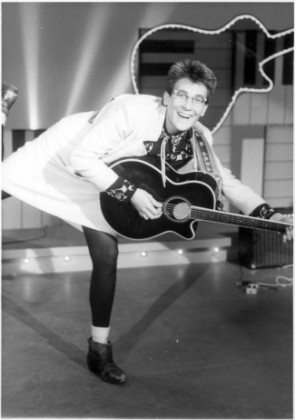 Woods has ties with a number of notable artists who were bred in Edmonton. He formed a fuck band with Moe Berg long before Berg moved to Toronto to form The Pursuit of Happiness. He hung out with the people in SNFU – Edmonton's most famous punk band branded as such. Woods worked with drummer and notorious wildman Ed Dobek, who was fired from Jr. Gone Wild after the "Making Plans for Nigel" incident: During a Dinwoodie Lounge gig, he played the drumbeat for the popular XTC song for every single one of Jr.'s songs. This did not go over well with the other band members. There are a number of other road incidents, most involving alcohol, one involving a gun. Woods says he is still "very fond" of Ed Dobek.
Jerry Jerry was on hand when a young singer from Consort, Alberta first came to Edmonton. The urban myth that a drunken Woods told the future k.d. lang she couldn't sing is hereby busted: "That one I don't get," he says, thinking it might've been a prank rumour started by Mike McDonald. In the early '80s, very shortly before she became an Edmonton cowpunk superstar, Lang already knew a couple of people connected with the local music scene, and was asked if she might like to sing backups with the Sons of Rhythm Orchestra at a small house party.
"We were jamming and we took a break and she got up with her guitar and sang – and we were just blown away," Woods says. "So it's highly unlikely I would ever have said anything like that – even in jest. She was amazing. And she'd pop up from time to time. The last time I saw her we had just finished a show at Lee's Palace in Toronto. We're pretty looped and we're packing up our gear three or four in the morning and there's Kathy just waiting for us in the alley."
We must ask the obvious question since it appears that every other band from 20 or 30 years ago is reuniting. SNFU will soon have a new album, too. Will Jerry Jerry and the Sons of Rhythm Orchestra ride again? Short answer: Probably not.
"I'd only be doing it for the other guys," Woods says. "Some of them really want to do it. I don't need that applause like I used to … I sort of lost the urge to do that. I don't even know why. Basically you get involved in other things and then you get a different perspective and you think, well, I wasn't quite what I thought I was. And also your standards get higher as your abilities degrade, I find."
It is the important job of the younger generation to reject whatever their parents are into, so they can create something new that their own kids can reject. That's how it works. Woods' oldest son is about to get his PhD in astrophysics. Two of his other sons are going into the music business: "Hair metal," he says, noting another thing once rejected.
On the whole rah-rah Edmonton thing, while he agrees that isolation in horrible weather breeds creativity because there's nothing else to do so you might as well form a fuck band, "Once you see the rest of the world, it's a little bit hard to stay here," he says. "The only reason people stay here is for people and friends, I think, essentially. Contrary to what you might hear on CHED or something, it's not the best city in the world. But here we are."