MUSIC PREVIEW: Interstellar Rodeo a roots-rock spectacular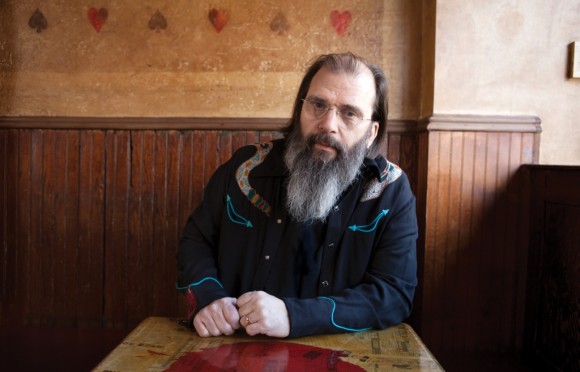 Think of it as a little "aperitif" to the Edmonton Folk Music Festival: The Interstellar Rodeo – featuring an ensemble cast of incredibly talented musicians Friday through Sunday in beautiful Hawrelak Park. Like the folk fest, this one is SOLD OUT, and you can expect future editions to follow suit, as this fledgling music festival has quickly gained notoriety throughout Canada.
Friday night starts off with the recently reunited cow-punkers Jr. Gone Wild, segues into some Canadian Southern rock – yes, there is such a thing – from Saskatchewan courtesy of Deep Dark Woods, and ends with American Southern rock from the acclaimed Alabama Shakes, which hit it big in 2012 with their single "Hold On."
Saturday's lineup features an undercard of Kurt Vile and M. Ward, the former an indie-psych-rocker whose 2013 album "Waking On A Pretty Daze" is being mentioned by a lot of music writers as being in their top 10 for the year, the latter a singer-songwriter from Portland with significant critical acclaim, and close associate of many big names in the indie scene, including Zooey Deschanel and Colin Oberst. Other can't-miss artists on Saturday include Ontario native Sarah Harmer, known for her two tracks "Basement Apartment" and "Don't Get Your Back Up," among others, and local dance-punk-electro outfit Shout Out Out Out Out.
Sunday's lineup is just as "interstellar," with the legendary Canadian alt-country band Skydiggers leading into Elliott Brood, Juno Award winners for their most recent album "Days Into Years." The beloved Serena Ryder then takes center stage, paving the way for big closer, the legendary Steve Earle and the Dukes.
Your best bet to get to the venue is via a free shuttle at the Stadium Car Park or University Transit Depot.
Friday
Gigantour – If there wasn't enough musical talent in the city for you this weekend, Megadeth hits town with its quasi-annual traveling roadshow at Rexall Place. While its frontman Dave Mustaine has remained since the band's founding, and bassist Dave Ellefson has missed few releases, the other two spots in the band have been populated by a cast of, well, a lot. That hasn't stopped the band from becoming one of the most revered in its field. Also performing this year are Black Label Society, Hellyeah, and Device. 4:30 pm, tickets $40-$90 at Ticketmaster.
Taste Of Edmonton – This family-friendly food festival continues to satisfy citizens hungry for musical entertainment as well. Friday sets include HighKicks, local surf-punk-camp trio The Folics, The Fight and Maracujah. Bands start at 4:30 pm in Churchill Square. Free admission.
Saturday
Taste Of Edmonton – The final day includes Jessy Mossop & Stephen Lecky, Calgary hip-hop act Dragon Fli Empire, The Implicate Order, local favorites Alex Vissa and REND. The evening is capped by a performance from the affable and charismatic Calgarian Michael Bernard Fitzgerald.
Makin' Gravy Outta Mud – The stupid Edmonton-Calgary rivalry evaporates when Albertans come together for a good cause – as is the case on for yet another flood relief show, this one at the Pawn Shop. Bands from both major cities will come together to raise money for the Alberta Arts Flood Rebuild Campaign, featuring Calgary's HighKicks – fresh from their Taste of Edmonton gig on Friday – and Edmonton's Viking Fell leading the bill. Tickets are $12 advance, $15 at the door.