MUSIC PREVIEW: Sonic Boom to end summer with a bang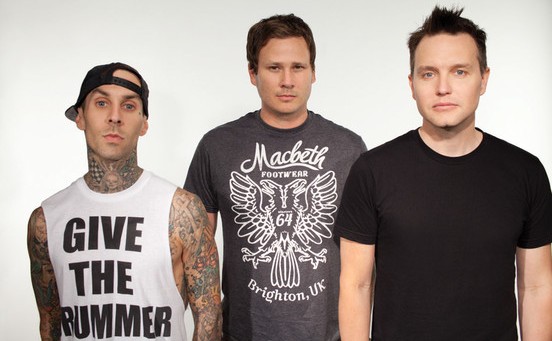 This year's edition of Sonic Boom, the first to span two days, has grown into one of Edmonton's most renowned music festivals – and organizers have brought in some serious heavy hitters to keep it that way.
Saturday begins with REND, the band that won a local competition among Sonic "Bands of the Months" to get the coveted opening slot. The evening headliners begin with Saskatchewan's Sheepdogs, still making waves after winning a competition to grace the cover of Rolling Stone magazine and then recording an album produced by Patrick Carney of The Black Keys. Dan Mangan is up next, the Vancouver singer-songwriter who's probably best known to date for his haunting track "Rows Of Houses," and the evening ends on an even more haunting note with Dallas Green's City And Colour, whose memorable tracks range from 2005's "Save Your Scissors" to this year's "Thirst" off his newest album, "The Hurry And Harm".
Sunday is a little more diverse and frenetic, with local rocker Travis Bretzer kicking things off at 11:45 am. Sonic favorite USS, is on the bill at 2 pm. Terrestrial radio listeners will instantly recognize "Hollow Point Sniper Hyperbole," "Laces Out", and "Anti-Venom" among others. Noise rock duo and near-mythological Death From Above 1979 is up next, with a new record still in the works after a five-year hiatus. The early evening gives way to another local favorite Mother Mother, whose most recent single "Infinitesimal" is all over both local and satellite radio. Massachusetts buzz band Passion Pit follows them, leading into the evening's two main headliners, Weezer and Blink-182. Both are well known to almost every modern rock fan, with Weezer's more traditional alt-rock sound leading to hit tracks from the band's 1994 self-titled album, through 2010's "Hurley". Early hits included "Undone – The Sweater Song", and "Hash Pipe"; if you've come upon them more recently, you might recognize "Pork and Beans" and "Troublemaker."
Blink-182 closes the entire weekend of incredible music with their more punk-influenced sound. The San Diego trio has been making music since 1994, when they released the first of six studio albums. They, too, have an incredible catalog of hits to choose from, like "What's My Age Again", "Adam's Song", "The Rock Show,: and "Feeling This".
Other bands performing throughout the weekend include Imaginary Cities, Yukon Blonde, Cold War Kids, Weakerthans, Phantogram and Awolnation. General admission passes are still available, $129.50 plus service charges for the entire weekend (single day passes are not available).
Friday
Collective West – One of the city's more brilliant folk-rock acts, this will be their last show with the original lineup for at least a while, as vocalist/guitarist Alex Klassen is moving to Calgary. Jeff Morris and Braden Gates also perform. Artery, 7:30 pm, $10 advance, $15 at the door.
Murder By Death – Known for their concept albums, and completing their alt-rock sound with keyboards and a cello, this Bloomington band has six albums to their credit. And in case you were wondering, yes, their name is derived from the 1976 film of the same name. The band 4onthefloor opens. Starlite Room, 8 pm, $15 advance.
Slates – Vancouver math rock act What's Wrong Tohei? join this local Edmonton band, another one of the city's most notable acts, along with the fuzzcentric sounds of Gary Debussy. Wunderbar, 9 pm.
Saturday
Behind Sapphire – This quirky folk-pop sextet from Vancouver released its debut full-length in 2010, and followed it up with a six-track EP in July 2012. The Frolics, Nature Of, Campus Thieves (who have also been tearing up the local scene), and Hungry Hollow also perform. The Studio Music Foundation, 6 pm, $10 advance, $15 at the door.
Cayley Thomas – This local indie-folk artist is hosting a release party for her new album "Ash Mountains" at The Artery. An ethereal voice overlaying delicate guitars will mystically transport you to your own private utopia. Artery, 8 pm, $10 advance, $12 at the door.
Kim Fai – This UK DJ is renowned for his remixes, and is quickly moving up in the world scene. Big Daddy and DJ Omes are also on the bill. Pawn Shop, 9 pm, $5.
Sunday
Raygun Cowboys – This local psychobilly band's album "Cowboy Up!" was anointed as the fourth best from all of the city last year, and is headlining Jagermeister's Sonic Boom Afterparty at the Pawn Shop. The Frolics and Victories also perform. 9 pm, $8 advance.
Death From Above 1979 – The other after party for Sonic Boom takes place at the venerable Starlite Room, with this noise duo performing a DJ set. 8 pm, $10 advance.