Vote for No. 2 Edmontonian of the Year!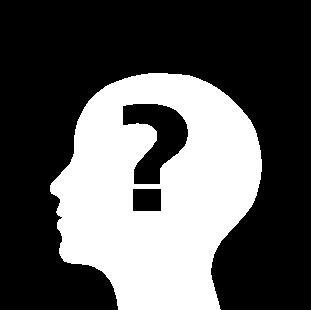 The quest continues to crown the Number Two Edmontonian of the Year.
That's right: No. 2. No. 1 is taken. We just handed Mayor Don Iveson the title without the bother of conducting a poll; think of it as a comment on democracy, or something. Never mind. Besides, the citizens of Edmonton already showed their love for the man on Election Day. A landslide of love.
There's no shame in No. 2. How to choose from all the noteworthy builders and shakers, artists and media types, musicians, activists, teachers, bricklayers, bellyachers and moneymakers? Of course you can't. It's just for fun. To win this, the subject needs to take an active role in his or her campaign. It sure worked for Mark Meer in 2012. However, most of these nominees would rather say "aw, shucks" and let it slide – if they're even aware they're on the list at all.
Methodology, if you care: Entering Round 2, we shall toss out the bottom three of the previous poll (keeping the vote tallies of the rest) – better luck next time, Josh Semotiuk, Stewart Lemoine and Ryan Jespersen – and enter three new names in a fresh poll. These are the picks of the "write in" candidates, getting more weight especially for multiple entries from different readers pointing out a conspicuous absence.
For instance:
Mike Hudema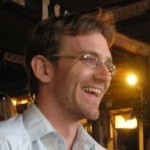 When someone local has a Wikipedia entry without the "May Contain Crap" warning at the top, we should pay attention. Mere hours after word recently came of recommendation for an approval (which does not mean approval) to build the Northern Gateway Pipeline, this oft-quoted Greenpeace activist declared, "Together we will do what it takes, from court cases to civil disobedience, to ensure this pipeline never gets built." Clear enough? He's a sometimes controversial figure, especially as it concerns the ominous term "civil disobedience," which often involves in-your-face Michael Moore-ish tactics, but Hudema has been actively working to save the planet his entire adult life, most of it spent in Edmonton.
Kevin Lowe
We wanted to get an Oiler in here. Love 'em or hate 'em, the Edmonton Oilers is our pride and joy (and rage and despair) – just like a teenager! You can divorce your spouse, disown your parents, but a true Edmontonian will never abandon our hockey team. Apathy is not an option. Few people have been involved with Oilers as long as this 54-year-old hockey legend who has yet to have a street named after him. This is also a somewhat controversial nominee choice – but at least Daryl Katz isn't on the list.
Stephen Mandel
The former mayor! Say what you want about his big dreams having had a high price – and we did – but the guy had a good run. Besides, there's little else to do around here in the winter besides dream big and spend money, is there?
And here are the surviving first round candidates:
Todd Babiak
Best-selling novelist, marketing entrepreneur and co-founder of the Make Something Edmonton campaign.
Christy Morin
Alberta Avenue booster who helped turn her neighbourhood from a dodgy area rife with prostitution into a thriving arts community.
Paula Simons
Crusading Edmonton Journal columnist known for calling out injustice wherever she sees it.
Kristine Kowalchuk
NAIT professor fighting City Hall over the proposed Southeast LRT expansion and the planned "upgrade" of the Cloverdale footbridge.
There were many other worthy suggestions: Award-winning fashion designer Malorie Urbanovich; Wunderbar owner/party captain Craig Martell; Iveson campaign manager Chris Henderson; Fish Griwkowsky, who continues to do a lot of stuff (arts writing, making films, photographs, cartoons, music videos, and music festival management) to the point we still don't know what to call him. Also entered is "Garfield the Cat," but who unfortunately does not live in Edmonton and is therefore disqualified.
Maybe next year.