MUSIC PREVIEW: Country is as country does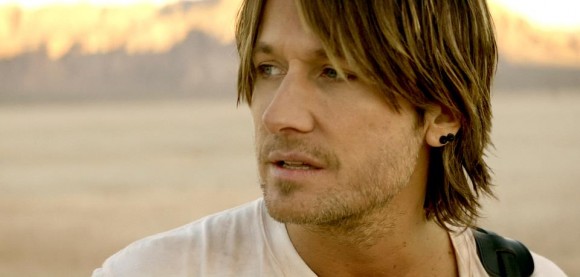 It would be an excellent weekend to dust off that cowboy hat in the back of your closet. You do have a cowboy hat in the back of your closet, don't you? If not, check your head.
Big names in the gig calendar make this a real country weekend. Blue Rodeo is in town for another two-nighter, while the legendary Ian Tyson can be seen on Spruce Grove's Horizon Stage. The biggest name is Keith Urban, who will perform a sold-out show at Rexall Place on Saturday night. Add to that a solo show by Jr. Gone Wild frontman Mike McDonald, and you can see where this weekend is going – straight to the country!
Friday 17
Blue Rodeo – On tour now behind their newest release from last fall, "In Our Nature", this folk-country quintet from Toronto has been releasing albums ever since the late 1980s, when their famed "Outskirts" and "Diamond Mine" albums were released, spawning such notable hits as "Try", "How Long", and of course the latter album's title track. They've continued to hit the charts and the heartstrings of Canadian music fans ever since, and were inducted into the Canadian Music Hall of Fame in 2012. They perform both Friday and Saturday night; tickets in the second balcony are still available. Jubilee Auditorium, 7:30 pm both nights, $71.65 and up.
Hawkley Workman in The God That Comes – This original one-man rock cabaret runs nightly (except Monday) through January 25. In it, Workman tells the mythical tale of the Greco-Roman god of wine, with an oppressive king and the lesser classes rebelling through a hedonistic binge-fest. Set to music. Sounds like a typical night in Edmonton, right? Citadel Theatre – The Club, 8 pm, $45.
Ian Tyson – Although this country artist saw his popularity peak about the same time as Blue Rodeo, he's now been producing albums for over 40 years, the most recent of which is 2012's "Raven". Also performing as part of the famed duo Ian & Sylvia, Tyson's most memorable work may be the song that ends every Edmonton Folk Music Festival, "Four Strong Winds". He is also performing both Friday and Saturday night. Spruce Grove's Horizon Stage, 7:30 pm, SOLD OUT.
Saturday 18
Keith Urban – The country music takeover of Edmonton continues with this renowned New Zealand artist, who has managed 15 No. 1 country hits South of the border – the U.S. border, that it. Some of his most popular tracks up here include "Little Bit Of Everything", "We Were Us" (with Miranda Lambert), and "Somebody Like You". And of course, reality show fans will know him as a judge on American Idol the last couple of seasons. Rexall Place, 7:00 pm, SOLD OUT, but check for last minute releases at Ticketmaster.
100 Mile House – This noted local folk act, comprised of husband and wife duo Peter Stone and Denise MacKay, along with Scott Zubot, continue gigging to support their third album "Wait With Me". Queen Alexandra Hall, 7 pm, $20.
Catherine MacLellan – This Halifax singer-songwriter is touring to support a more upbeat album, "Water In the Ground", though you can expect some more emotive older material, too. The celebrated artist has performed on some of the biggest stages in the world, including in Berlin, Paris, London, Memphis, and New York. Festival Place, 7:30, $20.
Mike McDonald – This Edmonton "cowpunk" pioneer, frontman for recently reunited Jr. Gone Wild, is performing a solo show that's scheduled to be recorded and released as a live album. Blue Chair Café, 8:30 pm, $15.
Monday 19
Barenaked Ladies – Apparently, if this band had $1,000,000 they'd buy us a K-car. Or maybe a fur coat – but not a real fur coat, that's cruel. Other renowned tracks from this riotously fun band include "The Old Apartment" and "Brian Wilson". Television watchers will also be familiar with their work, what with the theme song for "Big Bang Theory" written and performed by the band. Two of the original quartet have left the band over the years, with keyboardist Andy Creeggan leaving in the mid 1990's, and frontman and founding member Steven Page departing in 2009. Jubilee Auditorium, 7:30, $51.90 and up.