MUSIC PREVIEW: The Glorious Sons on upward path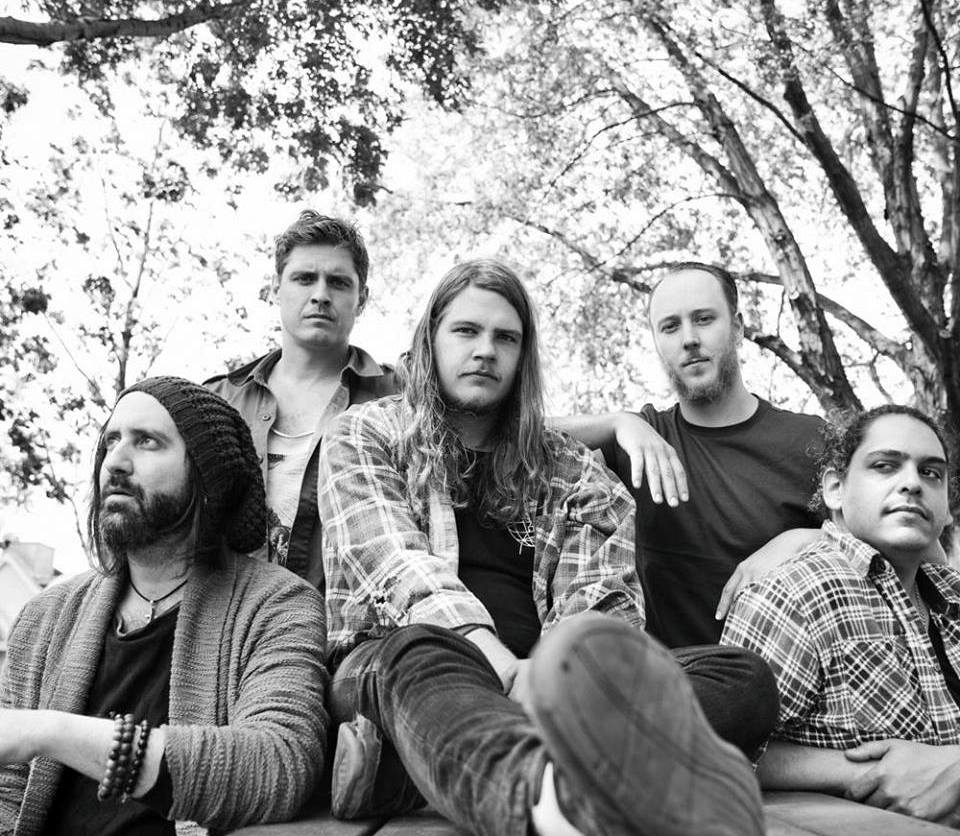 Hailing from Kingston, Ontario – hometown of the late Gord Downie and the Tragically Hip – The Glorious Sons have had five singles hit the top 10 on the Canadian rock charts since they were founded in 2011, including Lightning, The Contender, and Kill the Lights.
And three of those came off their glorious debut album, The Union. And oh, yeh, the album was also nominated for a Juno.
The rock quintet is in Edmonton this weekend on a tour in support of their just-released follow-up album, Young Beauties and Fools. It hasn't received near the press attention that The Union did, but many believe it to be its equal or better in many ways. It has considerable range, journeying from anthemic rock tracks like Josie, to intricate piano pieces like My Poor Heart. It has catchy lyrics; it has blistering guitars; it has deep, infinitely listenable grooves. Definitely worth checking out this weekend, on either Thursday (7 pm, $25, BUY) or Friday (8 pm, $25, BUY). Heck, who are we kidding? Their biggest fans will probably be at both shows, won't they?
Thursday 2
Texas King – Speaking of bands with new albums from Ontario, this London alternative band just released their debut full-length in early October. Titled Circles, it was mastered and produced by Dan Brobeck, also of London, whose other clients have, among many others, included The Cranberries' Dolores O'Riordan for her 2003 solo effort, and, just to show his range, Helix. Texas King likes their guitars blazing and their drums flaming, and their new album is getting rave reviews from almost everywhere. Needle Vinyl Tavern, 8 pm, $5. BUY
Friday 3
Birds of Chicago – This husband-and-wife duo often travel with a plethora of musicians, so one never quite knows who's going to show up for a gig, but it's always an amazing event, filled with songwriter's songwriting, Americana, folk, and a heavy dose of emotion, and an even heavier dose of raw talent. Arden Theatre, 7:30 pm, $35. BUY
Barenaked Ladies – If there was ever another band in the 1990s that was thought of as the most Canadian band from sea to sea other than the Hip, it might just be these guys. With songs like Be My Yoko Ono, If I Had A $1000000, and The Old Apartment, they were cool but geeky at the same time. They've faded a bit from their glory days, but they're still releasing new music on a regular basis, and routinely sell out wherever they play in Canada. Their newest release is just days away, and is titled Fake Nudes. And, as expected, their show at the Dow Centennial Centre in Fort Saskatchewan is sold out – but the band will be back again to play the Jubilee Auditorium with Ron Sexsmith on Nov. 23.
Elwins – Downstairs from the Glorious Sons' second night at the Starlite Room, their province-mates are more at home in the indie-surf rock realms. The Elwins, too, are supporting a brand new album, released in mid-October, titled Beauty Community. Starlite Room Lower Hall (Brixx), 8 pm, $20. BUY
Saturday 4
Mollys Reach – The boys are back, reunited, and itching to play a live gig to commemorate what once was, and what almost really was. Check out GigCity's interview with Lyle, Sean, Randy and Steve, from earlier this week (and, bonus, an unreleased track). Needle Vinyl Tavern, 7 pm, $15, BUY
The 100th Meridian – If you still haven't gotten over Gord's passing, or even if you have, perhaps the perfect fix for the weekend is this tribute band. One of the best in the country, from everything that would suggest such a thing. Front man Rob McCarthy and the rest of the band offer scorchingly accurate renditions. Ironically, they're one of the few bands performing in the city this weekend that aren't from Ontario (they're from Saskatoon). Shakers Roadhouse, 9 pm, $15. BUY